Colors speak louder than a thousand words. It has a major impact on how we perceive the world around us. There has been studies that suggest that the psychology of color does not only have influence in the way our food tastes, medicines work, or in the way we feel, but it can play a massive role in our brand preferences. So much, that it may even influence our buying habits. Read more to learn how to pick the best color for your logo.
With this, there should be a deliberate thinking when it comes to choosing the right colors for your company logo. The power of a logo is massive, so choosing the right elements can be challenging. You should always remember that choosing the right color for your design that matches your business and the message you want to convey can be tricky, since each color scheme has its own meanings. It is also important to pick the right color scheme that can attract your company's target market that elicits positive emotions. You should be able to put yourself firmly in the shoes of your customers so that you can find a color scheme that reflects their preferences, habits, and interests.
WHAT YOUR COLORS MEAN
Red: This is the universal sign of excitement, passion and anger. This is for businesses that suggest a loud, playful, youthful or modern environment.
Orange: This color implies be invigorating and playful. If you want to stand out from the crowd, use this color. It also implies to have an energetic push.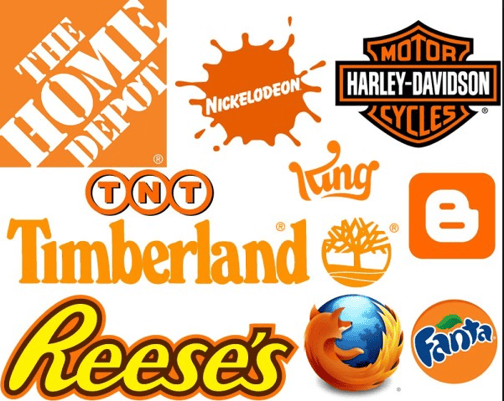 Yellow: Yellow signifies accessibility, sunshiney friendliness. This color usually exudes cheer and if you use this color, your brand will radiate an affordable and youthful energy.
Green: If you want to portray strong cultural associations, you should try using green. Also, if your business is more inclined in the environment, use this color.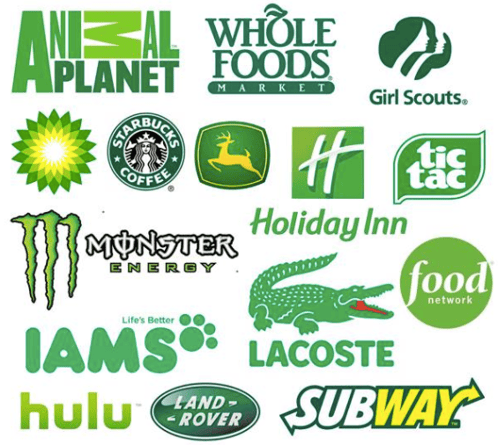 Blue: Blue is considered as the classic king of colors. It usually appears in over half of all logos because it symbolizes trustworthiness and maturity. If you want to make sure you are taken seriously, better use blue.


Purple: Use purple if you want to appear simultaneously cutting-edge and wise. This color has a hint of femininity in there too.

Pink: Most people link the color pink to being girly, but there is versatility than that. From pastel rose to neon magenta, this color creates a modern, youthful and luxurious look for your company.
Brown: This color manes your brand appears rugged, masculine and serious. Brown is an underutilized color so you'll definitely stand out from the competition if you use this.
Black and White: Use black if you want your company to look slick, modern and luxurious. This is not the right color for you if your business looks economical and affordable. White is considered youthful and economical but it can work for almost any brand for its absence of color. As a neutral color, you can consider white as a secondary accent.
Now you have a better understanding to the meaning of these colors which will help you pick the right color scheme for your company logo.
---
Check out these 30 FREE tips, tricks and ideas for lead generation!