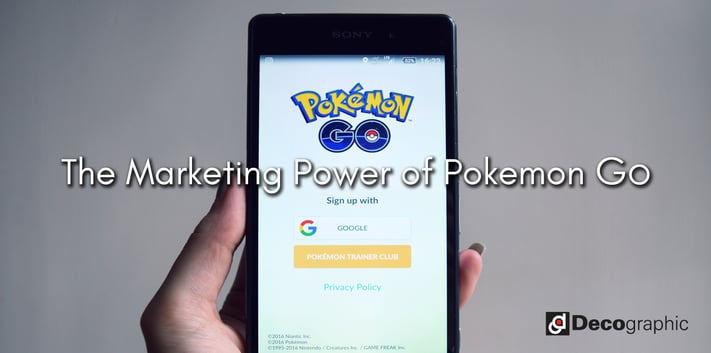 It's been six months since Pokemon Go became a hit. Thousands of people regardless of age, gender, and status were hooked on the mobile app game. Months later, marketers have realized how and why Pokemon Go became so important to the consumers. Let's learn about the marketing power of Pokemon Go.
---
We're sure you've seen it: A group of people at the park running and shouting that they have found a Pokemon. There are those who are so focused on the game that they don't even care to look up and see where they're walking. As a matter of fact, people have gotten into car accidents because they were distracted catching pokemons.
What is Pokemon Go?
Pokémon Go is a "free-to-play, location-based augmented reality game developed by Niantic for iOS, Android, and Apple Watch devices." Yes, you may think that this is just a game, but you have to realize how this has played an impact to the customers. This is a great marketing tactic that has made millions of people download the game on their smartphones.
RELATED: What Angry Birds Can Teach Your Business About Online Content
A small investment
If you only have $10 left in your pocket, how would you want to spend it? To a marketer, he would definitely be looking for ways to multiply the amount of money. Of course, he will have to invest wisely. Believe it or not, even local businesses have come to understand that spending small bucks is now the latest and most exciting way to market. Advertising will never end, taking advantage as you hit your target market is your main goal. Since people flock to Pokemon Go, placing an ad on the game will surely enable your prospects to see your product. Other than social media, games are good tools to expose your business.
Unleash the new marketing power
Did you know that almost all marketers use content for marketing? These days, 93% of the marketers are taking advantage of this strategy. They have learned how to place the content closer to the leads. Consider this a way for your business to the lead world. This is a new channel that offers a new strategy to capture the new leads.
---
Download this FREE social media editorial calendar to help you keep track of our posts: