For a long time it felt like real-world applications for augmented and virtual reality technology were a pipe dream. While in its infancy, these systems could produce results that were incredible by virtue of their novelty -- kids' games that displayed enemies in their living rooms, and other entertaining changes to our homes and the environment around us.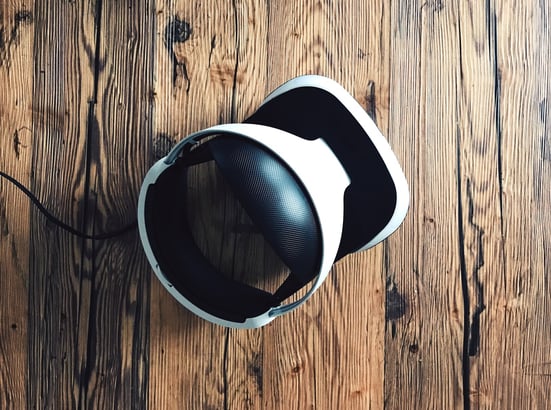 Augmented and virtual reality have come a long way, however, and now marketing consulting firms Miami-based and elsewhere are beginning to truly experience their myriad marketing possibilities. Here is just a taste of the potential this technology possesses in the hands of an internet marketing company.
An attention-grabbing exhibition display
To satisfy today's audiences, a powerpoint presentation isn't going to cut it. To compete, companies are upping their game at conferences and trade fairs, doing everything in their power to stand out. One of the most effective ways to draw attention to your business is to set up a virtual reality experience.
These displays can be informational in purpose, such as a virtual tour of your industrial and design spaces. If a picture is worth a thousand words, imagine what a virtual reality experience is worth. Participants will see in detail your operation, and better understand what sets it apart from its competitors. Additionally, virtual reality can be used to demo a product that is not yet in production. Interacting with the product conveys far more information than a written, illustrated, or verbal description.
A virtual marketplace
A study by Econsultancy found that 95% of those surveyed named a positive user experience as the most important factor when visiting a website. Traditional e-commerce sites simply use an array of pictures of the products as their web design -- consumers browse these virtual catalogues in essentially the same way as they would a magazine. There is little engagement beyond the static viewing experience.
By hiring an internet marketing company to integrate augmented reality, businesses can present their products to consumers at home or at work in an entirely new way. The technology can project a product into their space and actually see how it would look. This has serious implications for the sale of products such as furniture, as consumers can simulate a couch or a table into their space and see how it fits.
The adoption and utilization of virtual, augmented, and mixed reality in marketing is happening fast. For an internet marketing company operating at the forefront of this revolutionary technology, choose Decographic.