The presence of numerous communication channels, both online and offline, has evolved advertising and marketing into an all-around endeavor. Businesses that are looking to engage with customers will often resort to multiple avenues — social media, website, optimized content, traditional and online advertising — to maximize their exposure and increase the number of leads that they attract.
Decographic weighs into that effort by making sure that each client not just utilizes the best-suited channels, but also sends out a meaningful message and strong brand identity!
Our expertise enables us to put forward innovative solutions and content that align a company's principles with its customers' needs. We utilize the best, most cost-effective medium based on what your goals are and who you want to know about your business.
Years in the industry have allowed us to work with many partners — and with gainful results! While we partake in the success of our clients, we've certainly secured some of our own. We're thrilled to announce that this 2021, we are a recipient of the Clutch Leader Award as a top advertising & marketing firm in Florida!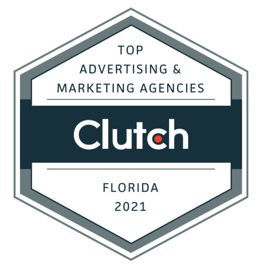 "We appreciate the work that Clutch does in offering verified reviews from our customers.
It is truly an honor to be selected as a Clutch Leader."
— Fabrizio Colombi, Founder of Decographic
Clutch is an independent B2B market research platform that, by publishing bonafide client reviews and ratings, helps firms like ourselves to build our credibility and attract prospective clients. The yearly Leader Awards is an extension of that effort as it highlights the top-rated service providers on the site.
Have a look at some of the client testimonials that helped us secure this award:
We're thankful to our partners who've not only vested their confidence in our abilities but have also taken the time to impart honest feedback. Recognition aside, your customer experience is our utmost priority!

Looking to grow your business? Do it with the best! Talk to us today to learn more.
---
Learn what online lead generation is and why your business needs it, how you qualify someone as a lead, how you generate leads, and why inbound lead generation is much more effective than simply buying leads