Businesses in the healthcare industry might think about whether HubSpot CMS works for them. The answer is yes. HubSpot has a track record of working for an array of businesses, including healthcare businesses. This industry can also be classified into two categories, B2B or B2C. B2B is in the business of marketing and supplying other healthcare businesses with their services, products, and equipment. On the other hand, B2C refers to healthcare businesses that are offering services to patients. Knowing this, it is equally important to use HubSpot CRM in healthcare.
Businesses, in general, use HubSpot to organize, track, and build better relationships with their leads and customers. It helps create and manage tasks and deals. It allows them to create effective, functional, and aesthetic websites that are designed with positive user experiences in mind. It helps build and grow their businesses by effectively presenting their brand and operating optimally.
Healthcare marketing is pretty much the same. You need to generate leads for your business. According to HubSpot, inbound marketing is important. This refers to the growth of a business by using a helpful approach. In the healthcare industry, it is essential. You need to have an empathetic standpoint and personal touch when dealing with issues that lead to wellbeing, sometimes between life and death. With HubSpot, it will equip you with the ability to master inbound marketing and the tools and features are available for you to streamlines your marketing activities.
HubSpot does not revolve around making sales through the traditional sales funnel lens. They have a repetitive, interconnected process that will help you build your business and make it stand in the long run.
Here are the three main aspects of HubSpot and how it relates to the healthcare business:
Marketplace
You will be able to access hundreds of apps that can be integrated with HubSpot. These apps will allow you to access additional sets of tools that can help you improve your data collection and simplify your business processes. You will be able to connect existing systems easily or by simply adding to your existing collection in a breeze.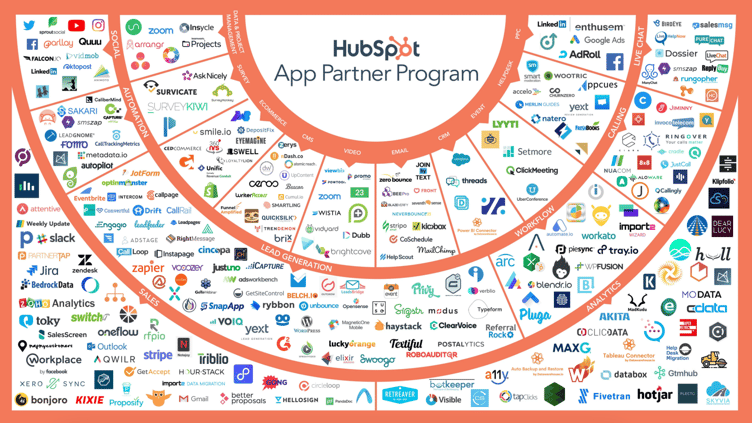 RELATED: 5 REASONS WHY HUBSPOT IS THE BEST CRM TOOL
Academy
Technology can be overwhelming sometimes, and HubSpot knows that. That's why the platform has an Academy that is full of useful and insightful courses that apply to your business. You can immerse yourself with this knowledge and expand your capabilities and understanding of the platform. This is a win-win situation for you because it will grow your skillset along with the growth that is evident for your business with the effective use of HubSpot.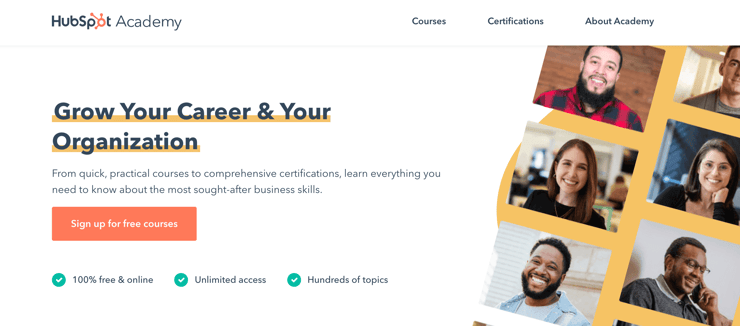 Analytics
HubSpot provides detailed reporting for marketing, sales, and services provided. You will be able to benefit from the analytics it provides which can highly influence your activities. Your healthcare business will eventually provide a collective effort best suited to individual clients and patients. In the long run, it will improve not only your business, but will create seamless, personalized, and supported experiences for your customers.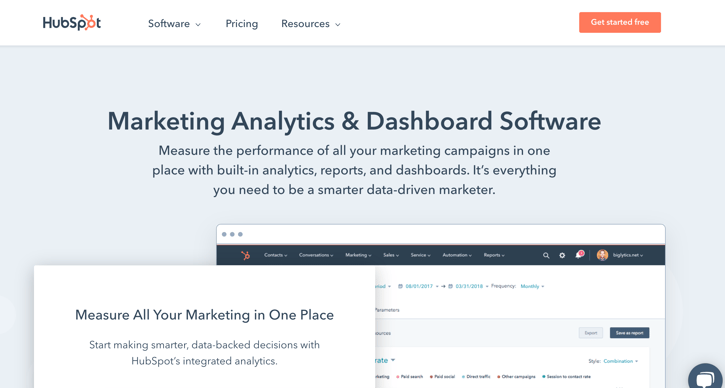 ---