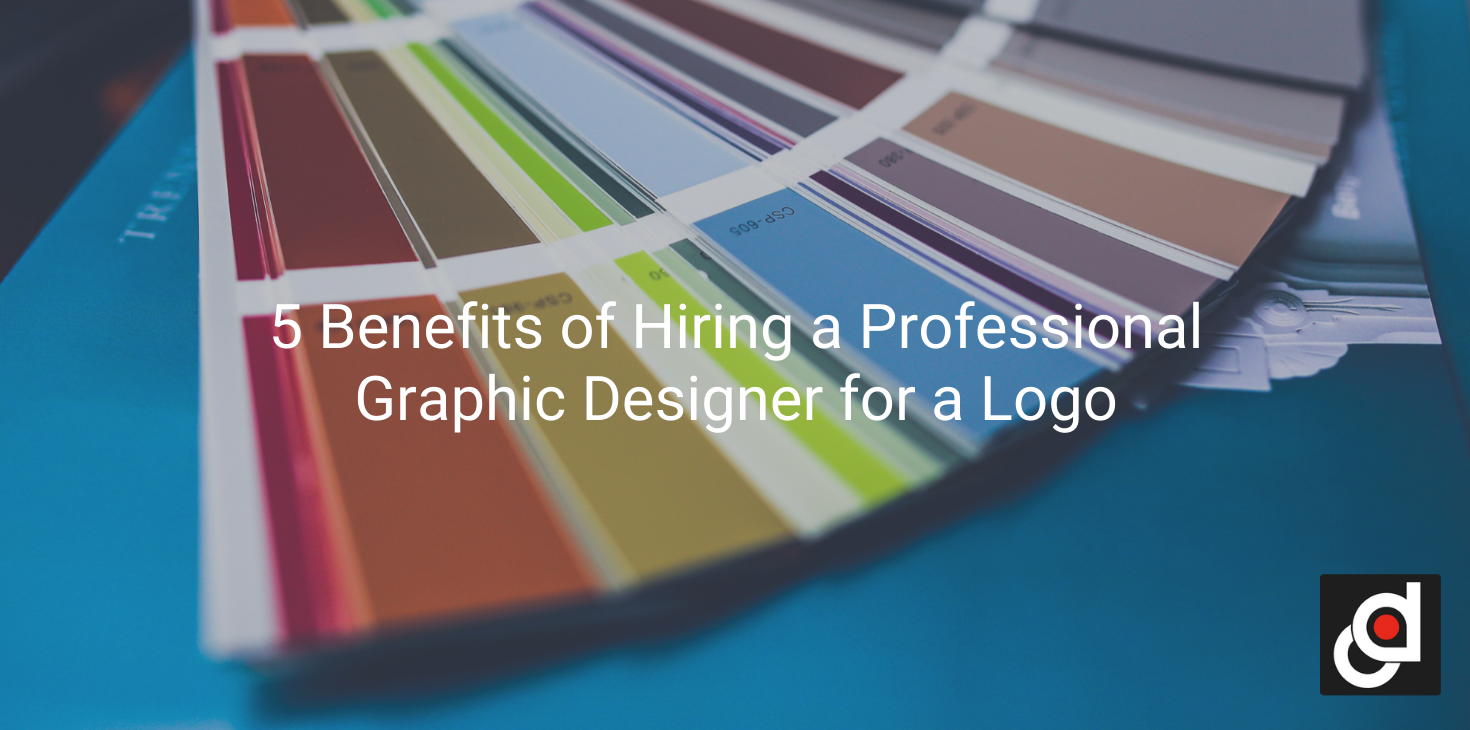 The most successful businesses have the most iconic logos that are recognized worldwide because the power of a logo is huge. Take a look as an example, the yellow McDonald's "M" logo, the Apple logo, even Twitter's blue bird icon, and Coca Cola's distinctive red and white script. These are just some of the logos that you can instantly recognize no matter where you are.
A logo is an important part of corporate branding, which is why it's important to get your logo right. But with so many inexpensive options online to create logos, why should you hire a professional graphic designer to create your logo?
Here are five reasons why you need to invest in professional logo design.
A great logo gives a great first impression.
A logo is extremely important to your business because customers tend to decide whether to purchase or not within the first third of a second of their first encounter with the business. The logo and company name are the first thing that they usually see, this is why having a well-designed logo is enough to nail a potential customer.
There must be a thorough discussion on the color, font, size, and style of the logo because it says a lot about a business. You need to make sure that it represents who you are and what you are offering. This is why it is important to look for professional help. Graphic designers can turn your idea into something that can catch people's attention and encapsulate your brand. You need to make a good first impression on your customers.
Designed with a concept and strategy of a professional.
Decographic is an established graphic design agency with impressive portfolio and testimonials. Our team is ready to design your logo and make sure make your vision of your logo become a reality. A great logo designed by an experienced designer can kickstart your launch to success and make your brand stand out from the rest.
A good logo makes it easier to build your brand identity.
A good logo design is essential for any business as it is the foundation block that can help you build a bigger brand.
Remember that your logo is not your brand. A logo and a brand may be two separate things but a logo play a huge part in giving a brand its own identity. Eventually, it becomes an iconic pictorial representation of the brand, a part of the business which people can identify the most easily. Make the logo right, and it ties everything together, so success with all the other aspects of your business's branding will come easily.
Your logo will help you project a professional image.
Hiring a professional designer can guarantee you that your logo will look professional. We will be able to include key colors, corporate fonts, and your overall brand style in one simple snapshot which you can use anywhere your marketing team can think of.
You will see a return on your investment.
You might think hiring a professional logo designer might seem like an unnecessary expense, especially if you're just starting out. But remember that it is a worthwhile and long-term investment.
As you grow your business, customers will begin to trust you and your products, and having a well-designed logo gives your brand credibility. Create a logo that represents your business effectively so that you can encourage customers to trust you.
---