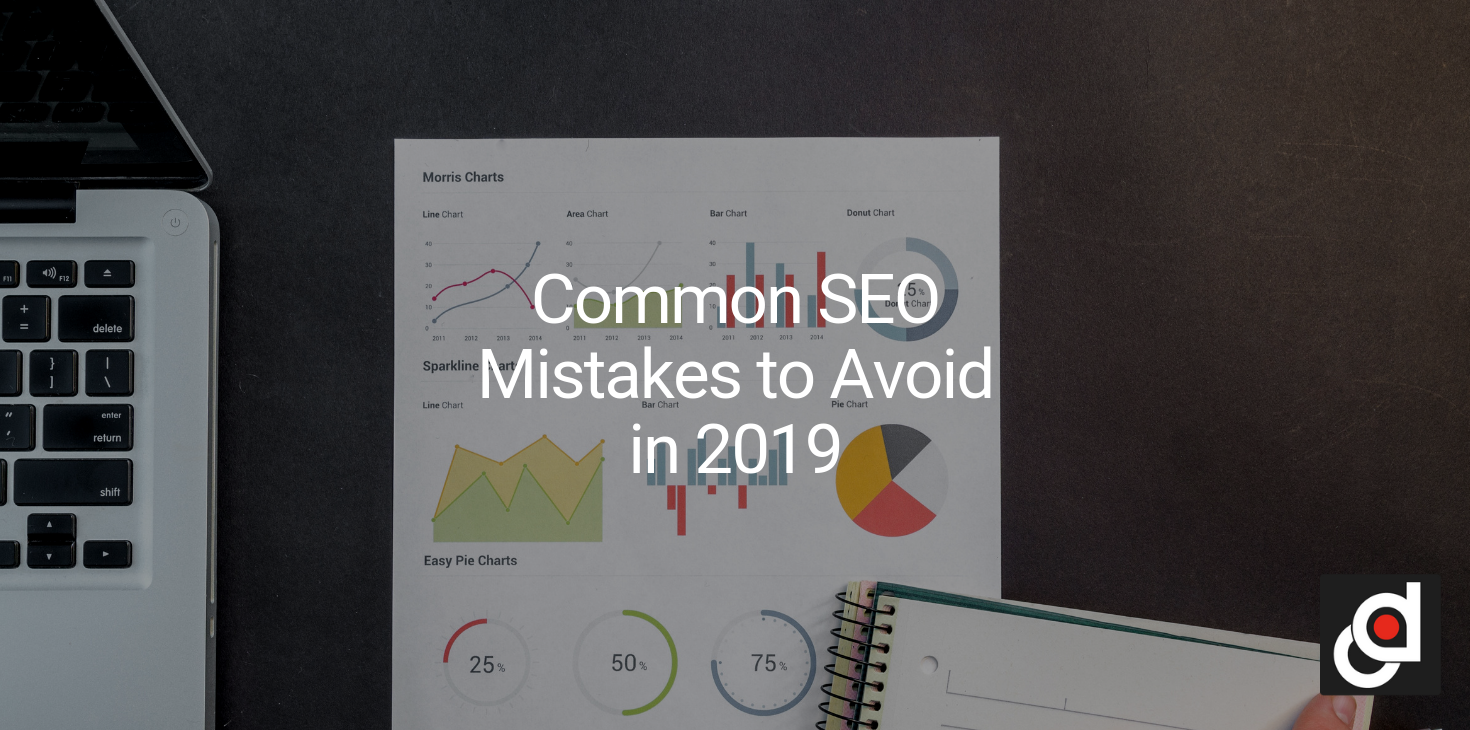 Search engines is an integral aspect in any successful business. Exposure is crucial if you want your business to grow and be ahead of the competition. This is why search ranking can be very advantageous because a high ranking can also mean high exposure for your business and even for your inbound marketing strategy. The fact is that most people don't actually search or scroll beyond the first page of the search. There will be moments that you may struggle to gain the exposure you need and it could be because your website isn't optimized the right way for search. This why you should be aware of the most common SEO mistakes to avoid in 2019 if you want to gain the best SEO strategy.


Page Redundancy
Content is what will keep people coming back to your website and each page should be as different as the next. Website navigation should also be clean and organized. It is best to avoid creating duplicate copy of the same page. It can be a waste of effort and space as Google will often only recognize and index one page of multiple copies. What you want to do is maximize the impact of your website with the least effort. This is why you should prioritize in writing unique content for every page that will keep your visitors engaged.
Skipping Analytics
Crunching numbers and tracking website traffic may seem like a tedious task but if you don't know how to measure them, you would not be aware of the impact your SEO is making with your website. The fact is that you don't have to do it all on your own as Google has its own inter-feature called Google Analytics that can help make things easier and quicker. There are also Webmaster tools that you can use to your advantage.
Broken Links
Every hyperlink should be able to lead to an active page within your website. This is very crucial to smooth website navigation. The worst that could happen to your website is that a link doesn't lead to the intended destination or it ceases to direct all together. A dead or broken link will create a bad reputation for your website and potentially lose your landing pages.
Keywords
Searches depend on distinct keywords that can easily direct to your website. The idea here is that you should be aware of what keywords can be the most effective with the least number of words used. Keyword stuffing will leave your searches congested and searching more broader than specific than you want it to be. This also goes the same for using the proper keywords. You should make sure that you're using keywords that people are actually searching for. The most efficient keywords will give the best rewards.
---