Being in business for more than a decade is no joke. Fifteen years is quite an achievement. Experience, hard work and integrity has allowed DecoGraphic and our team to be where we are now. Throughout time, skills and talents have been enhanced to bring out the best of our team to help your business reach its highest potential. This week, we are proud to celebrate our 15th anniversary.
---
How it all began
What happens when two entrepreneurs who have the same interest combine their ideas and abilities into one?
In 2001, two Peruvian-Italians had a vision to start a graphic design agency, also offering printing and photography services. What was once a design and print shop located in the heart of Doral, FL has now become a top web design company, offering graphic design and digital marketing services. DecoGraphic expanded along with their expertise in the marketing and design industry, an industry where their only goal is to meet your business' needs.
Achieved Milestones
In late 2009, as the marketing world leaned more into digital marketing, DecoGraphic and their team understood the importance of moving along with it. That's why in 2010, we became Google Partners, offering our clients services in Google Adwords.
In 2015, DecoGraphic took a step into the inbound marketing world as a HubSpot Partner, offering Inbound Marketing as one of our main services.
RELATED: What is Inbound Marketing?
In 2016, the Florida Print Awards and Graphic Design USA, awarded DecoGraphic for 6 graphic design pieces. Later in the year, our lead programmer become certified as an AWS Certified Developer Associate & Solutions Architect Associate.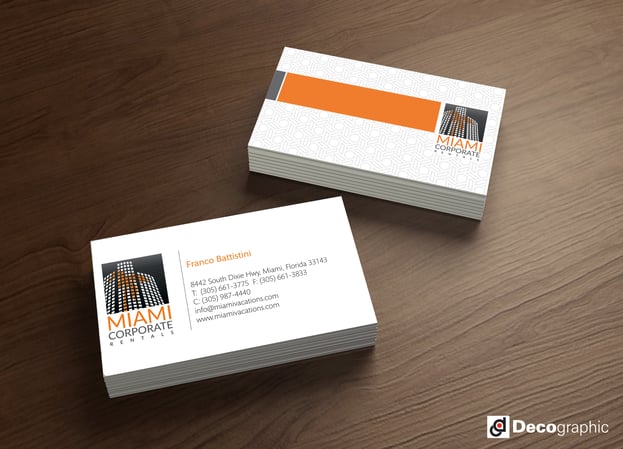 Along with the milestones, the awards received, and a number of projects achieved, Decographic has grown from a team of 2, to a team of 10 talents with diverse experiences.
For fifteen years, Team Deco has shared their skills and abilities to everyone, especially to businesses who are seeking marketing and design services. Design is important, and only experts in the industry know how to create a concept to capture your target market. After all, your design is the first thing your clients notice. Only the people with the passion for the industry can understand what your brand desires and demands.
LOGO THROWBACK
Check out how our logos have changed throughout the years, leading up to our final one!
Which one was your favorite? Comment below!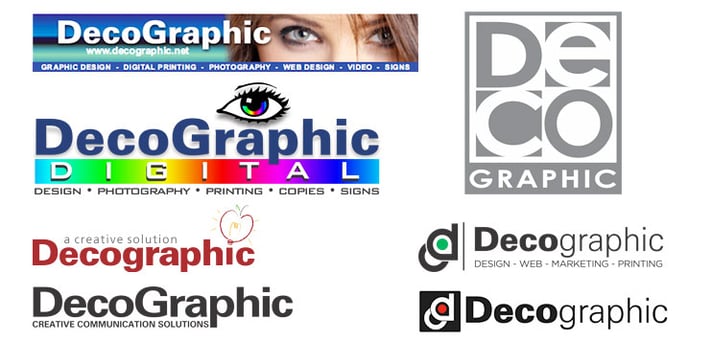 ---
Download this FREE ebook to learn tips for lead generation: