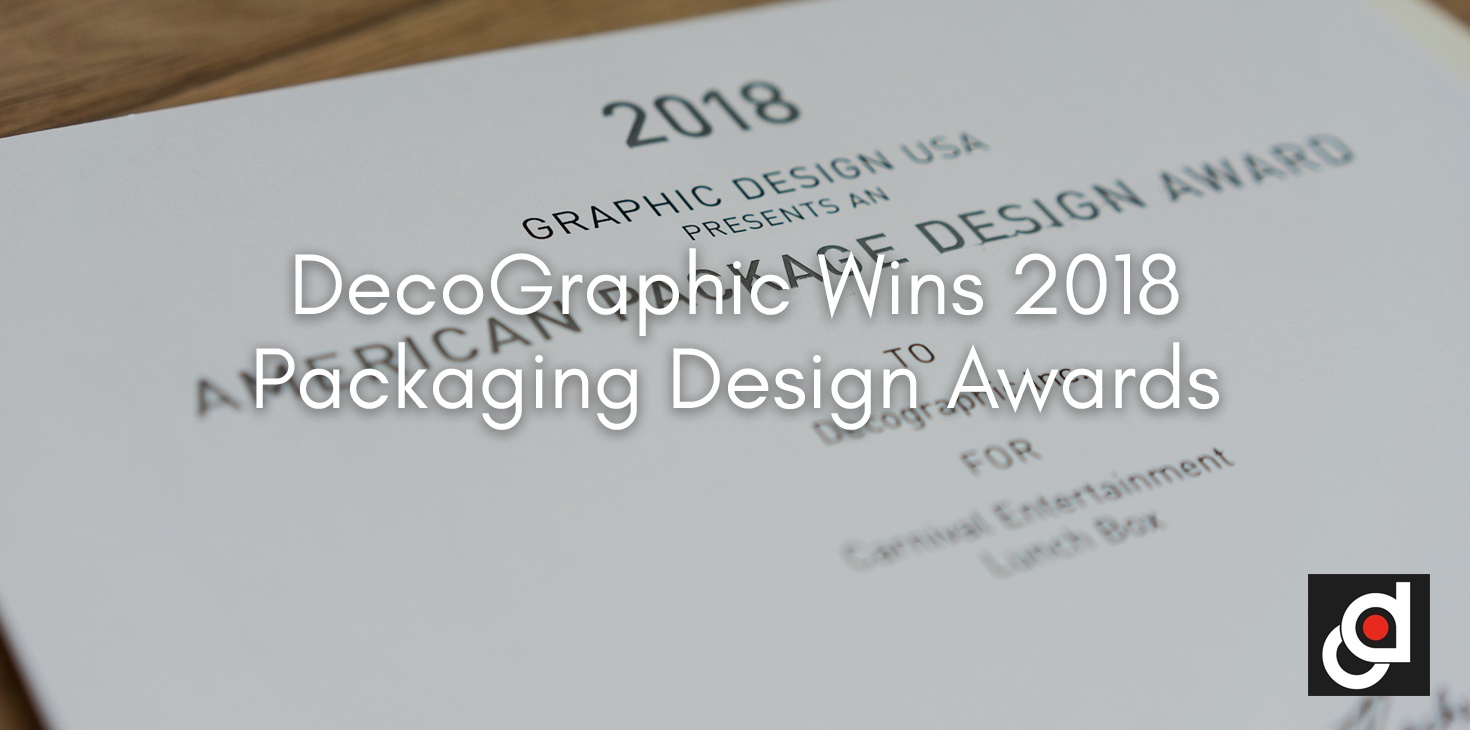 Another year, another win! The winners for the 55th Anniversary American Package Design Awards have been announced, and DecoGraphic is proud to be one of the 15% of the agencies selected as winners. Each year, Graphic Design USA honors thousands of creative professionals in the design, web and packaging industry where thousands of professionals in advertising agencies and graphic design firms are recognized for their work in print, packaging, interactive and motion pictures. For over five decades, GDUSA highlights some of the world's best package designs, including the winning pieces by DecoGraphic for Carnival Entertainment and Global Food USA.
What is Graphic Design USA?
Graphic Design USA (GDUSA) has been in the industry for over 50 years. Many graphic and web design professionals consider GDUSA their main source of information on latest news, trends, technology, and even products and services related to design. In addition, GDUSA offers several national design contests held annually that showcase the best graphic, web, packaging, healthcare, and even digital designs, including the American Package Design Awards.
2018 OFF TO A GOOD START
We are proud to announce that DecoGraphic is among the few companies who won multiple awards. However, this is not a new win for the agency. In 2016, Graphic Design USA and the Florida Print Awards recognized Decographic as a winner for 6 total awards in graphic and web design.
Below are the winning pieces for which Decographic is proud to be recognized.
Carnival Entertainment - Lunch Box
Global Food - Coconut Milk Packaging
Global Food - Tomato Paste Packaging
---