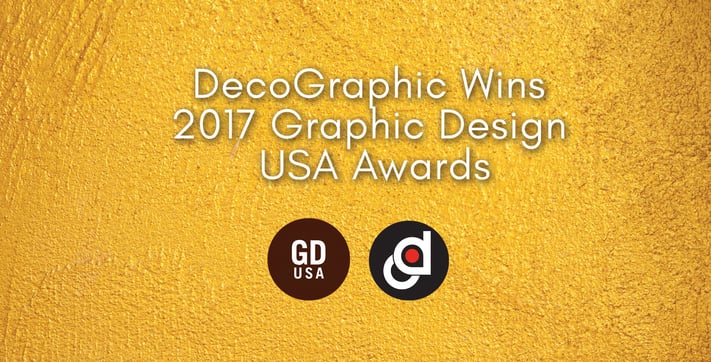 Graphic Design USA holds a competition every year where they honor design firms and ad agencies for their creative Web Design work. We are proud to announce that it is a ground breaking year for Decographic after once again winning the 2017 Graphic Design USA (GDUSA) with 3 website submissions: DiMareDesign.com, KeriannWorley.Com, and PasteESaporiMiami.com.
DecoGraphic Wins 2017 Graphic Design USA Awards
Over one thousands designers from all over the U.S. participate in this competition and most of them are professionals from advertising agencies and graphic design firms. Competing against experienced designers is a great chance to show once skills in designing and Decographic has proven to stand out the best!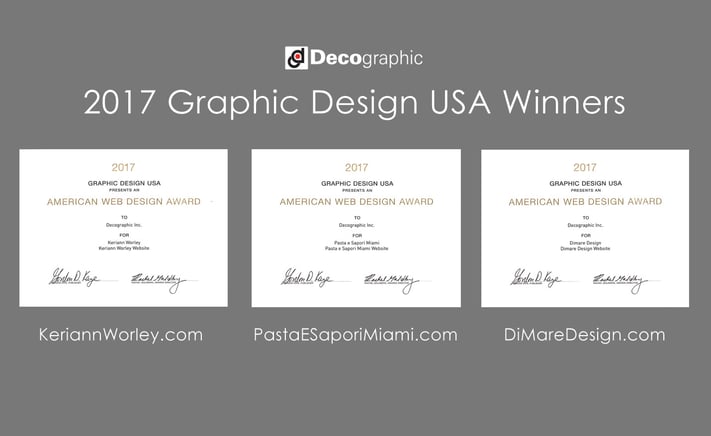 RELATED: Decographic Wins 2016 GDUSA and Florida Print Awards
Graphic Design USA
For over 50 years, Graphic Design USA has been the source of information for many design professionals about people, trends, projects, latest news and even products and services. It has served many businesses in various ways such as
Aquiring thousands of monthly visitors

Emailing newsletters to prospective clients

Digitalizing magazines that are responsive to mobile screens, and more
Graphic Design USA holds this yearly graphic design contest to honor excellent web designers for their work on the web. Aside from it, there are other categories in the competition, which include Inhouse, Package, Digital and Healthcare Designs. Winning 3 awards in web design category, the victorious websites include DiMareDesign.com, KeriannWorley.Com, and PasteESaporiMiami.com.
DiMare Design
Pasta E Sapori Miami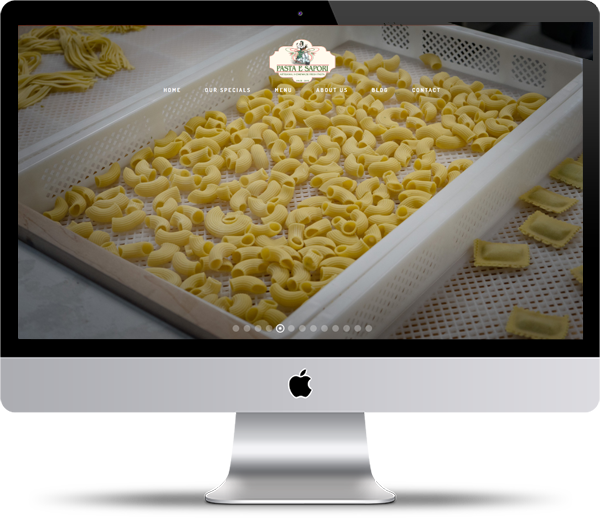 Keriann Worley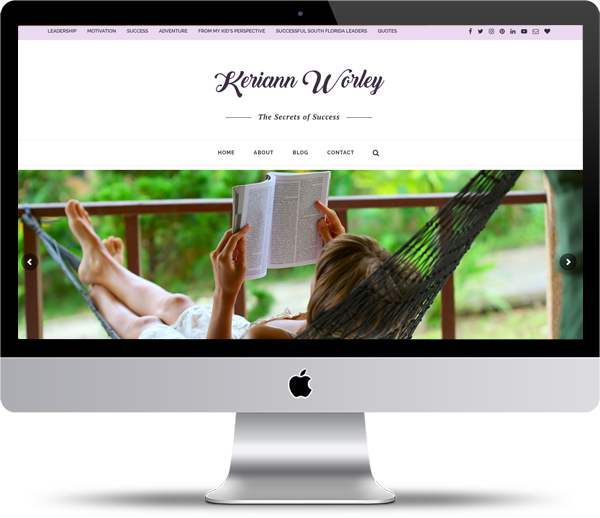 ---