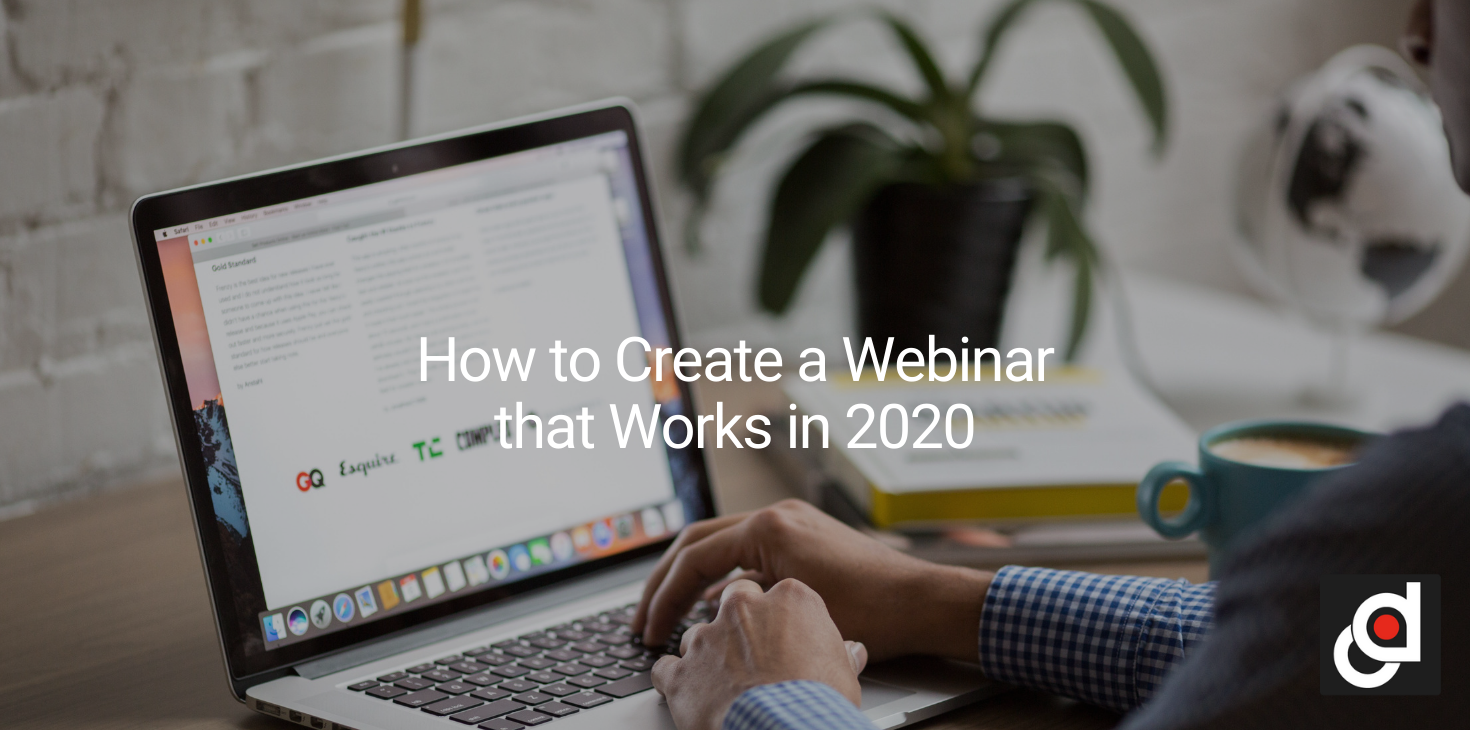 With how competitive the digital marketing and business world is, the main concern for most businesses is how they can keep generating leads for their sales sector. As time passes, trends and techniques change to cope with meeting the demands and needs of the public. The webinar format is still a fresh trend that keeps on producing the necessary leads. This doesn't mean that you should depend on the same system. It works, but there is a better system out there. Change will always come and you should be flexible enough to cope with the shifting trends. The best marketing brands understand the need of what webinars can provide especially with one that actually works. It's a highly competitive environment trying to generate the needed leads that you want. This is why should know the best ways in 2020 to make your webinars works.
The Subject
Before designing a great webinar, you should be able to decide on the topic of your webinar. It may feel more beneficial to cover as much as possible, but stretching the gist of it may disinterested your audience. Your viewers want their questions answered and their curiosities satisfied. You should understand that people's time is precious to them and your webinar should be as beneficial as possible. This is why each webinar should only cover one topic, so it's easier for you to focus on actually answering your audience's questions and curiosities.


The Time
Even if you have an interesting subject and an engaging kind of content, it may not be enough to gain the generating leads that you want. Your webinar shouldn't just run at any moment of the day. What you need is strategic points in a day where most people are available. This is why choosing who your audience will be is very crucial. An international audience means a more specific time frame. The best time to consider running your webinar would be around 10:00 to 11:00 A.M. GMT. This is the best time that covers a wide range of time zones where people are already at home after commuting and done with work. If it's a more local audience, you don't have to worry about a specific time and focus on the best moments that people aren't traveling.


Advertising
There is also one more thing to consider for your webinar to actually work. To gain webinar attendees, you have to also make sure that the right audience is even aware of your webinar. You shouldn't underestimate the power of what a good ad can do. The aim here is to draw in as much people to your webinar. Promoting your webinar is a tried and tested method for effective marketing.
---