---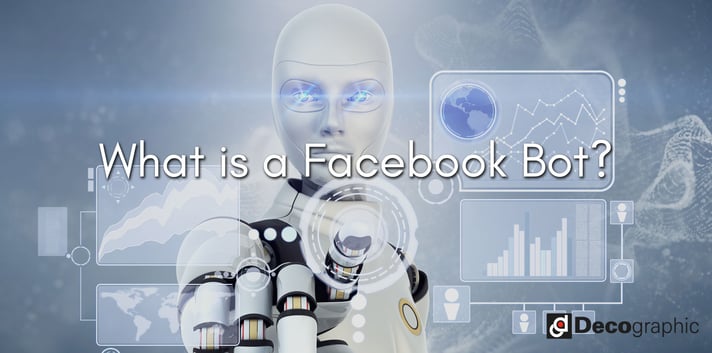 On April of 2016, Facebook announced the launch of their new messenger platform where businesses can build custom bots in their Messenger service. After the announcement, the tech and marketing world lost their minds and thousands of articles were released on how the open Messenger platform could affect different business. Facebook Messenger is one of the most used messaging app on the internet with around 900 million active users, and this does not count the non-registrants or people who were forced to download the app. Every time Facebook opens a new platform, the world is always shaking as to how they are able to keep up with new releases, especially marketers.
---
So, what is a Facebook Bot?
Iin short, a bot is a term used to describe a software that automates tasks. For example, Chatbots can automate conversations in Facebook which can save both time and cost.
RELATED: How to Personalize Communication Using Artificial Intelligence
How do people find bots in Facebook Messenger?
When it comes to building bots, there is that ever present question that each marketer always ask and that is, will it draw customers? The answer is maybe. Users can search for companies and bots in the messenger app so you can probably obtain users that way. There are a variety of tools that you can use to simplify connections such as:
Messenger Links, which will use the username of your page to create a short link.
Customer Matching is another tool that you can use if you have phone numbers to provide to your customers as well as pre-existing permissions.
If you are familiar with Snapchat codes, then most likely you will enjoy using Messenger Codes which are unique images that will serve as a virtual thumbprint for your company and your Facebook bot.
Hold your horses! Before you get all excited and follow big companies such as HP and 1-800-Flowers and build your own bot as well, here are some questions that you might want to ask yourself first.
LEARN MORE: The Benefits of a Facebook Ad
Build a Bot?
Now you might be asking yourself if you're ready to start building your own bot. Well, like any other marketing campaign that you start on the internet, you'll need resources. You'll need a staff with experience, a lot of time, and unfortunately sometimes the results will not always be what you expected.
For Facebook audience only?
Not everybody uses Facebook. Most people who register just sign up to socialize and maybe communicate with their distant relatives, and their purpose is not for business. So before you build a bot, you need to decide first if the potential is really there. Most people who use Facebook heavily will most likely use its Messenger app as their main communication tool.
RELATED: Will Artificial Intelligence Destroy Content Marketing?
Can you support inquiries from Messenger?
Bots, like humans, sometimes make mistakes. If this happen, you might lose some valuable customers especially those that are not very comfortable talking to robots. You will still need to make time to promote it, look out for questions that your bot cannot provide solutions to, and handle overall customer satisfaction.
With these three questions in mind, now you can better decide if you are really ready to use Facebook bots. Many companies are now making use of bots to promote their business and answer customer inquiries. What Facebook Messenger really needs are strategic companies that can shape it.
---
How is your website ranking on search engines? Find out FREE: