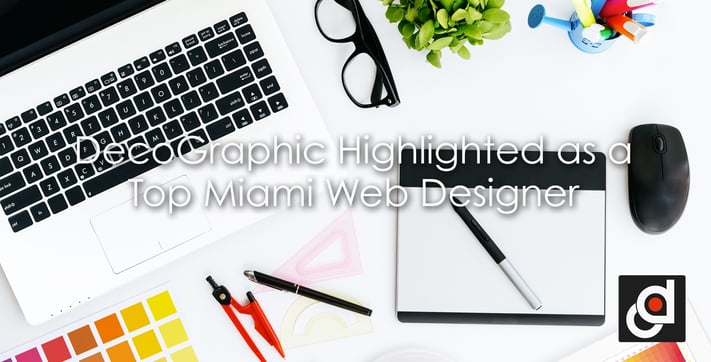 Whatever you do, you interact with a multitude of different perspectives every day. Why not be able to leverage them? Here in Miami, it's important to take advantage of and relate to the different perspectives that surround us. Luckily, Decographic offers "the opportunity to have a full range of perspectives. Decographic knows the point of view of the European market, the Latin market, and the American market."
---
This opportunity, as highlighted by one of our clients, highlights our multicultural company and the clients we've helped since our founding over 15 years ago. Our small team is dedicated to aiding our clients achieve the impossible through our expertise in design, web developments, rebranding, and strategic marketing. As we continue to mature and succeed as a company, we've been increasingly recognized for our work.
One company that recognized us is Clutch, a research firm located in Washington, DC. Their firm helps potential buyers find the perfect company that suits their needs, while allowing companies like us to stand out from our run-of-the-mill competition. To do this, they gather information on thousands of companies, creating lists of 500+ categories that compare similar companies based on a proprietary research methodology. Among Clutch's dozen factors are service focus, ability to deliver, and strong market presence. This methodology, combined with our focus on content marketing, web design, and branding, has identified us on a number of Clutch's lists, including Top Miami Web Designers.
While there are a number of important factors in Clutch's methodology, the chief component in their ranking is client reviews. A few of our clients were happy to talk to Clutch, and here's what they had to say:
One, the President of JGA Marketing, for whom we managed all digital and social media efforts for, appreciated our creativity.
"Decographic thinks outside of the box. The team doesn't rely on what the client needs - they analyze every aspect of the project."
When commenting on our ongoing partnership, JGA Marketing highlighted their own clients' satisfaction with our work:
"Our clients are extremely happy with the quality of Decographic's work. They are very detail oriented and their step-by-step process is very well organized, and the lines of responsibility are clear on both ends. Their efficiency is very high. I can testify, and my clients feel the same way, that they are highly recommended because their efficiency is so high. Their effectiveness with the final product is great."
Another client, the General Manager of Alcas USA was impressed by our organization and ability to explain our work to their team:
"Decographic stays on top of all of our requests, and they are able to communicate very well with the marketing team in Italy and me locally. The team is patient with non-technical people, and they explain the tools and strategy that we can use. They deliver on time in a cost-effective way."
Decographic built on a passion to change the world one step at a time, and are elated that we were able to help our clients improve their businesses. We can't wait to deliver excellence for more clients as our presence increases on Clutch!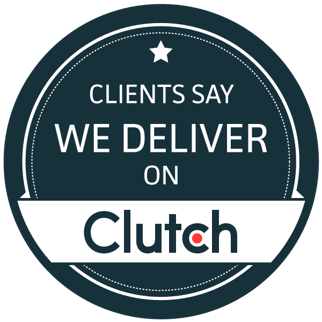 ---
Check out our free web evaluation!