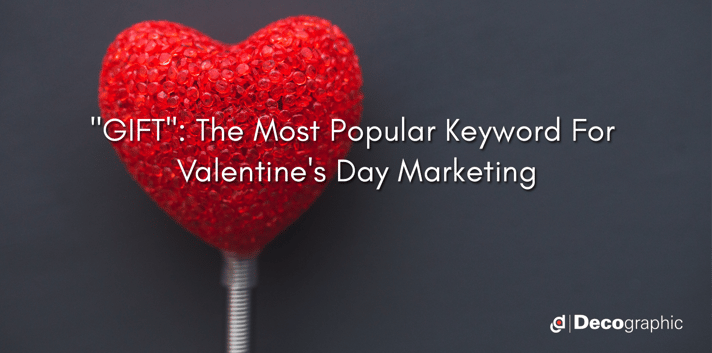 Valentine's Day 2016 is this weekend, and every marketer knows that it is one of the most eagerly awaited days in the year. As you may know, businesses often take the opportunity to find ways on how they can get a good share in the busiest day of the year. After all, the only day dedicated to love is the fourth-largest spending holiday.
If you're in the type of business that specializes on Valentine's day knick-knacks and goodies such as chocolates, cards and flowers, it is often wise to have the word "gift" as your website's keyword if you are to market your products online. The reason behind this is because about 40% of Valentine's searches makes use of the word gift according to the statistics gathers by Bing Ads Insights Team in their Valentine's Day Insights report.
---
Here are some interesting facts that you might want to know, especially if you are determined in improving or increasing your sales for your valentine's day marketing campaign.


26% of consumers will be researching on different stores for products to compare prices on

The first two weeks of February are the crucial weeks because this is where most of the Valentine's Day searches happen while last minute searches happen on Valentine's Day between 3-10 pm.

With everyone on mobile, about one-third of all these searches will be done on mobile phones

Top gift searches will be chocolates, jewelry, Valentine's cards, and flowers.
There will be better hits when there are superlatives such as 'best', 'top', and 'great'
However, not all of these statistics applies to everyone, since not everybody has a significant other to celebrate Valentine's Day with. Instead, some would prefer a friend's night out or treat themselves with something nice. This can be a great window of opportunity for you if you want to target a demographic who doesn't have a significant other to be with on this day. After all, about 10% of these happy singles do plan to buy gifts like luxurious spa treatment and apparel for themselves making a great opportunity for you.
So if you want to have a successful Valentine's Day sale, here are a couple of ways on how you can improve you marketing strategy.
Begin marketing as early as January in order to get the early shoppers ahead of the competition

Maintain a consistent presence in all devices whether it is on mobile or desktop, it's important to undestand the Google Mobilegeddon
Offer same-day delivery on February 13 and 14 to get those last-minute shoppers
Offer irresistible discounts and promos to your target audience in order to get those instant buyers
Always work on your call-to-actions to attract more of your target audience
Don't forget to include the proper keyword like 'Valentine's' and the most popular keyword: 'gift' to your content and promotional items



---
Happy #ValentinesDay!
As a thank you to our valuable and loyal readers, we want to offer you a free web evaluation. Click below to receive one in just seconds, and don't forget to comment and tell us what other keywords have successfully worked for your Valentine's Day marketing campaign.