You may have heard of Elon Musk, the CEO of SpaceX and Tesla, chairman of SolarCity, and co-founder of Zip2, Open AI, and Paypal. People known him to be a tycoon, the 'it' businessman. A 44-year-old man who has been racing for humanity, electric cars, solar panels, and a lot more.
Musk certainly knows how to keep his work separate from his life. So, what are some pop culture fixations of Elon Musk and what can we learn from him when it comes to keeping a work-life balance?
---
1. Work Hard, Play Hard
Well, there are only a few people who know how to work hard and play even harder. Again, it's all about setting priorities and most of all, knowing which is more important than the other. Here's an idea of how Musk parties: he celebrated his 30th birthday with his friends and family, guess where? He rented a castle in England that could only accommodate 20 guests. They were all dressed up, not to mention Musk wore a legitimate knight costume that blew everyone away.
2. Video Games
Did you know that Elon Musk created his own game for personal computers when he was only 12 years old? He named the game Blastar, a pixelated alien-themed bloody first person shooter game. This was the first "product" he ever sold, and thanks to the Internet you can still play it here. Musk says that he still enjoys playing video games with his children.
RELATED: What Angry Birds Can Teach Your Business About Online Content
3. TV Shows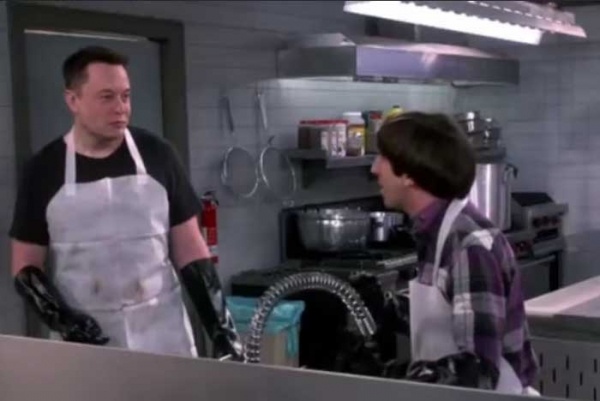 Perhaps, you may remember how Musk played the role of a homeless man on an episode in Big Bang Theory. Along with the other movies, Iron Man 2 and the others including a startup which finds it a strategy.
4. Shenanigan
Elon says that anyone who hasn't been to Burning Man will never undestand. As how Musk describes it, all you need is grab all the craziest parties in Los Angeles and multiply times a thousand, that is how it really is. He says that his idea for SolarCity came about when he was walking through the dessert with his cousin heading to Burning Man. The Burning Man Shenanigans is just as fun as partying in the Playa, which Musk has been to a lot of times. Parties and good people will always be a great combo when you're out and having fun.
RELATED: Lifehacks For The Sleepless Digital Marketer


The bottom line is that you may be working hard and having sleepless nights taking care of your business, but you need a break and some time to spend on yourself Creating a balance will keep your business going strong, and keep you healthy and happy. What we can learn from Elon Musk is that he has created a successful balance between work and life.
---
What do you need to do to have your website ranking higher on search engines? Download your FREE eBook to find out: