---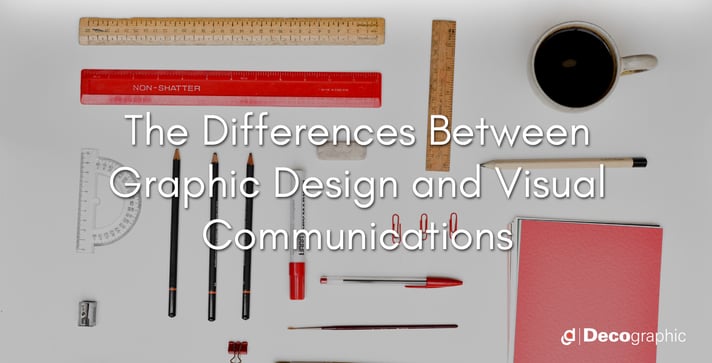 It can be difficult to tell graphic design and visual communications apart sometimes, since the two are often confused as are nearly identical in nature. When we dig deeper and analyze, we can really see that graphic design is a bit different from visual communications. People will learn a lot of broader topics in the communications field and they will be responsible for a more comprehensive approach to communicating with their clients. As for graphic design, it is focused on making a visual representation and use it in advertising or web design.
If that is not enough, below are the main differences between graphic design and visual communications.
---
Visual Communication
Visual communication is focused in mainly communicating with your customers and clients by using any visual tool. That means that people working in this field learn various skills such as graphic design, animation, illustration, photography, as well as various editing programs for photos and videos. The skills in this field are considered comprehensive and those that will enter this type of industry will have a lot of opportunities. Certain jobs for this industry include professional photograper, animator, advertising, web design, and other visual marketing departments.

Graphic Design
The main point to remember about graphic design, when compared to visual communication, is that it mainly focuses on the creation of graphics for a better and comprehensive advertising and marketing campaign, websites and print materials. Unlike visual communication where they focus on skills that covers everything from photography to animation, this field tends to focus more on the graphic elements that is even broader than visual communication.
Graphic designers tend to have skills in different computer applications, such as Adobe Photoshop and Illustrator. They are also experts in knowing how to fit their graphics in certain media, websites, printed ads and a lot more.


RELATED: How Important is Design for Your Business?
---
Ready to learn some great tips on lead generation? Download your FREE ebook below: