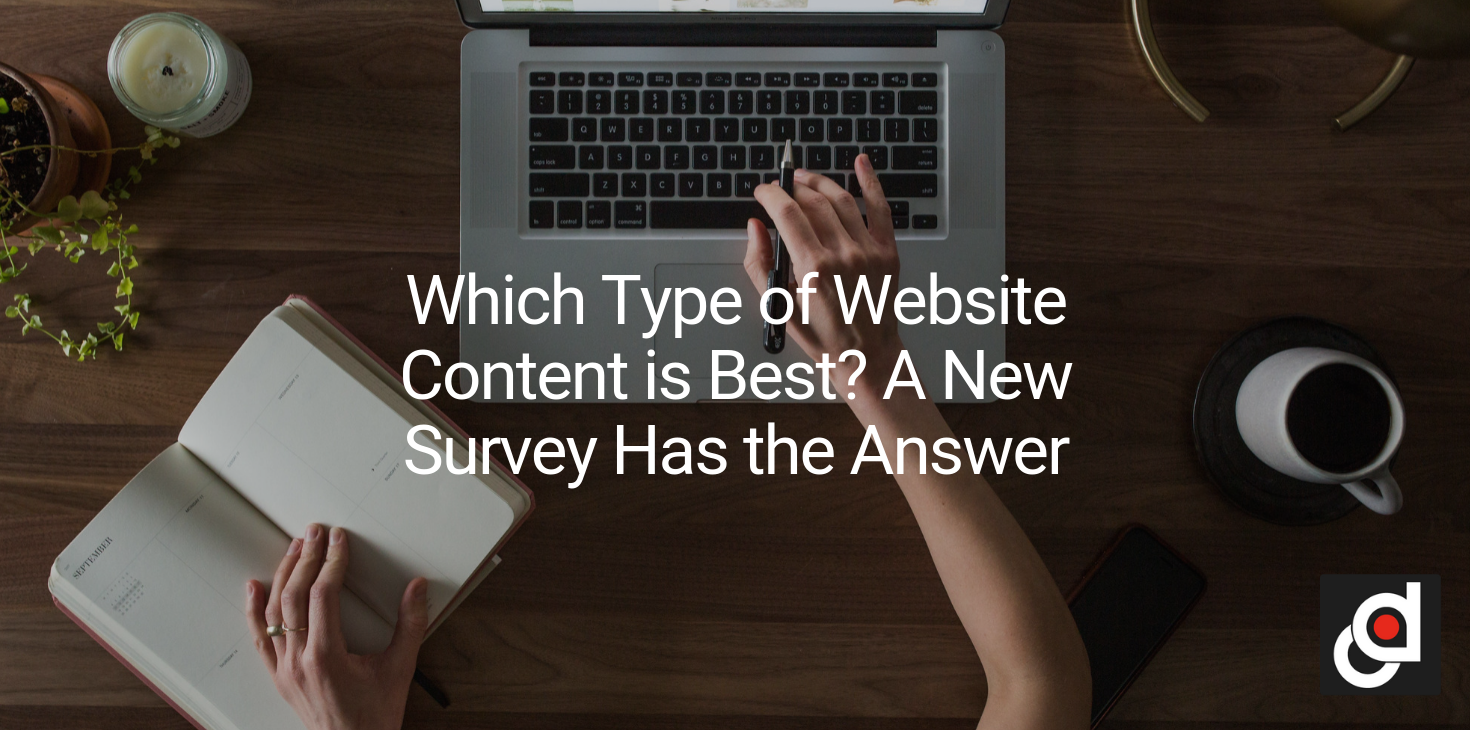 Decographic's own Vice President of Business Development, Fabrizio Colombi, was recently featured as a subject matter expert in a new survey report from Visual Objects, How to Manage Small Business Website Content.
Visual Objects, a sister website of B2B ratings and reviews website Clutch.co, is a portfolio website where top firms around the world can showcase their work. This new research provides a step-by-step guide for small businesses looking to leverage website content to improve user engagement.
The report is based on a survey of 529 small businesses in the United States who have websites. According to the survey, small businesses can benefit from incorporating more visual content – images, graphics, and photos – into their websites.
Colombi Says Small Businesses Need Responsive Websites
In the survey, 20% of small businesses say that improving their website design is a top priority in 2019.
Not all small businesses, however, know what an improved website design looks like.
"When I've met with … current clients or potential new clients, they know that their website needs to look nice, but they don't know exactly what that means," Fabrizio said.
To improve their websites, small businesses should invest time and resources into creating a responsive website design that has a modern look and feel. Our past work with clients emphasizes responsiveness, whitespace, and brand details for a high-quality user experience overall.
RELATED: WHY SHOULD YOUR WEBSITE BE RESPONSIVE?
Visual Content Is an Asset for Small Business Websites
It's not enough for small business websites to look attractive. High-quality, engaging content sets great websites apart.
Certain types of website content are more effective for small businesses. According to the report, 23% of small businesses say that visuals were the most effective website content they published in 2018.
Some small businesses, however, might be reluctant to spend marketing dollars on visuals and graphics.
"When we talk about content pieces that are more graphic, like for example, infographics, we explain to the customer that those are not expenses but assets" Colombi said. "They are pieces that the client can use not only on their website but also in their sales process.
Small businesses can repurpose content assets to maximize their investment in a piece of content. An infographic, for example, can be referenced in blog posts and shared on social media. Digital marketing agencies like ours can help small businesses maximize their content assets.
LEARN MORE: THE IMPORTANCE OF VISUAL CONTENT IN DIGITAL MARKETING
Decographic Serves Small Businesses

Small business websites convert best when they are responsive and contain useful website content. As a full-service agency, we create successful digital marketing campaigns for clients – including content development.
Get in touch to find out what types of content will work best for
your small business!
---