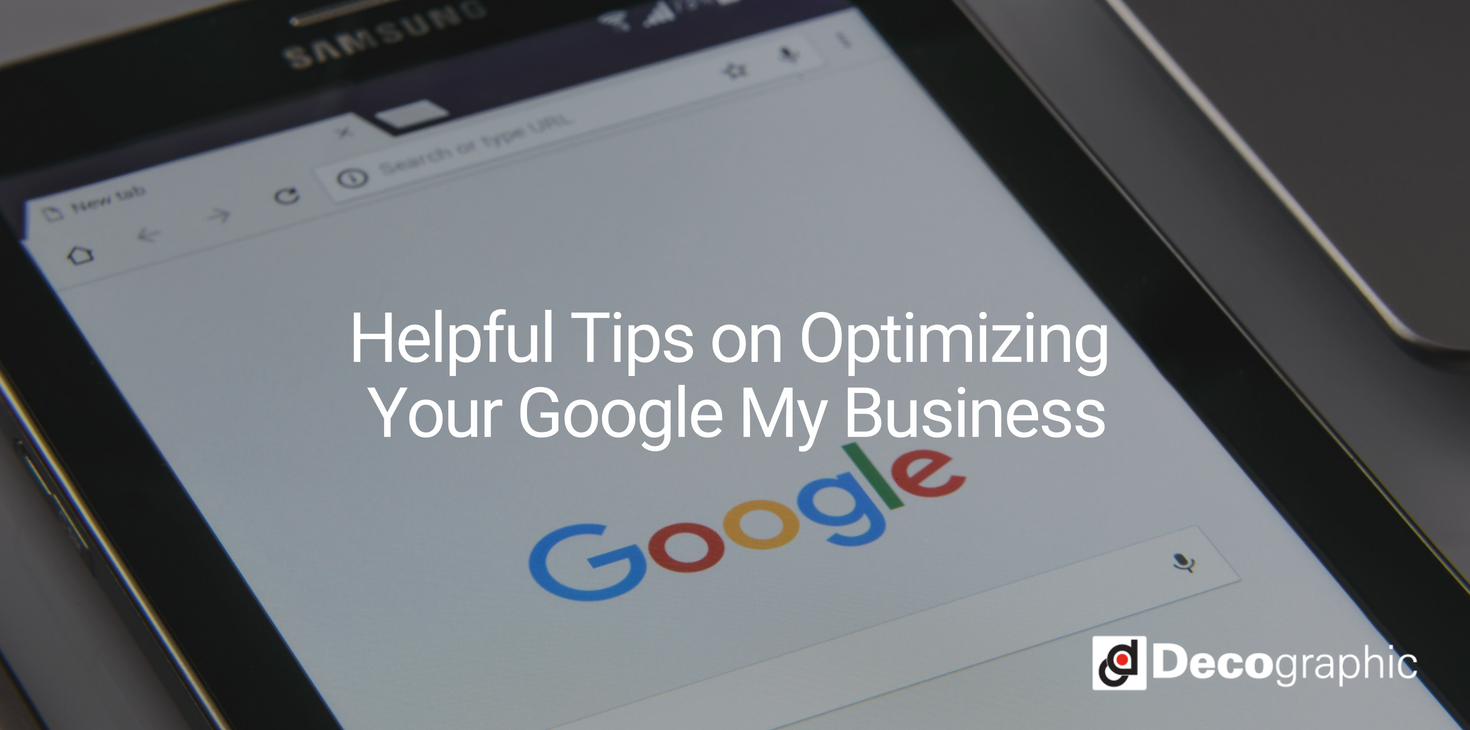 Having a successful SEO campaign is a great advantage in boosting your business and potentially exposing your brand to a wider reach. The most efficient way to start optimizing your SEO is through claiming and verifying your Google My Business listing. The mere fact that you are registered to Google My Business increase your chances of showing up in Local Finder, Google Maps and even Google's Local Pack. A lot of business do try and register with Google My Business but may forget about it since they don't realize the advantages and how to maximize its features. Here are some ways on how you can maximize your Google My Business.
Information
When you first register with Google My Business, it will ask you a variety of questions. It may seem confusing at some points but this will set up the basic data of your business. It looks mundane but this data is what is usually used in searches so every added clear data increases your business' chances that it would be found through searches. You should also keep in mind to regularly check and update your listings to be on the safe side.
RELATED: BEST WAYS TO KEEP UP WITH GOOGLE
Posts
These Google Posts are your aesthetic façade for your business. These are like personal advertisements and social media posts, and only limited by your imagination. These can be posts update for a hosted event, a fire sale, or if you want to introduce a new product. A better strategy even is to add images to your posts but also make sure the images fit the Google Map's specifications because there are limitations to it and your images can get cut off. Your aim here is how to grab a searcher's attention and get them interested with your business.
Messaging
This is a highly untapped and underestimated feature because your potential customers can essentially contact you through text message and even call. This is a huge advantage as this reduces the hassle of your clients trying to learn more about you when they can just contact you directly for inquiries. Google My Business also has a partner messaging app that makes things easier. The Alto app solely works with Google to help you segregate and separate your business contacts from your personal contacting, making it less of a hassle to scroll through your contacts and reduce wrong contacts especially when both business and personal contacts may possibly have the same name. This feature is still new and may have limitations and it is still only available through a mobile web search.
---