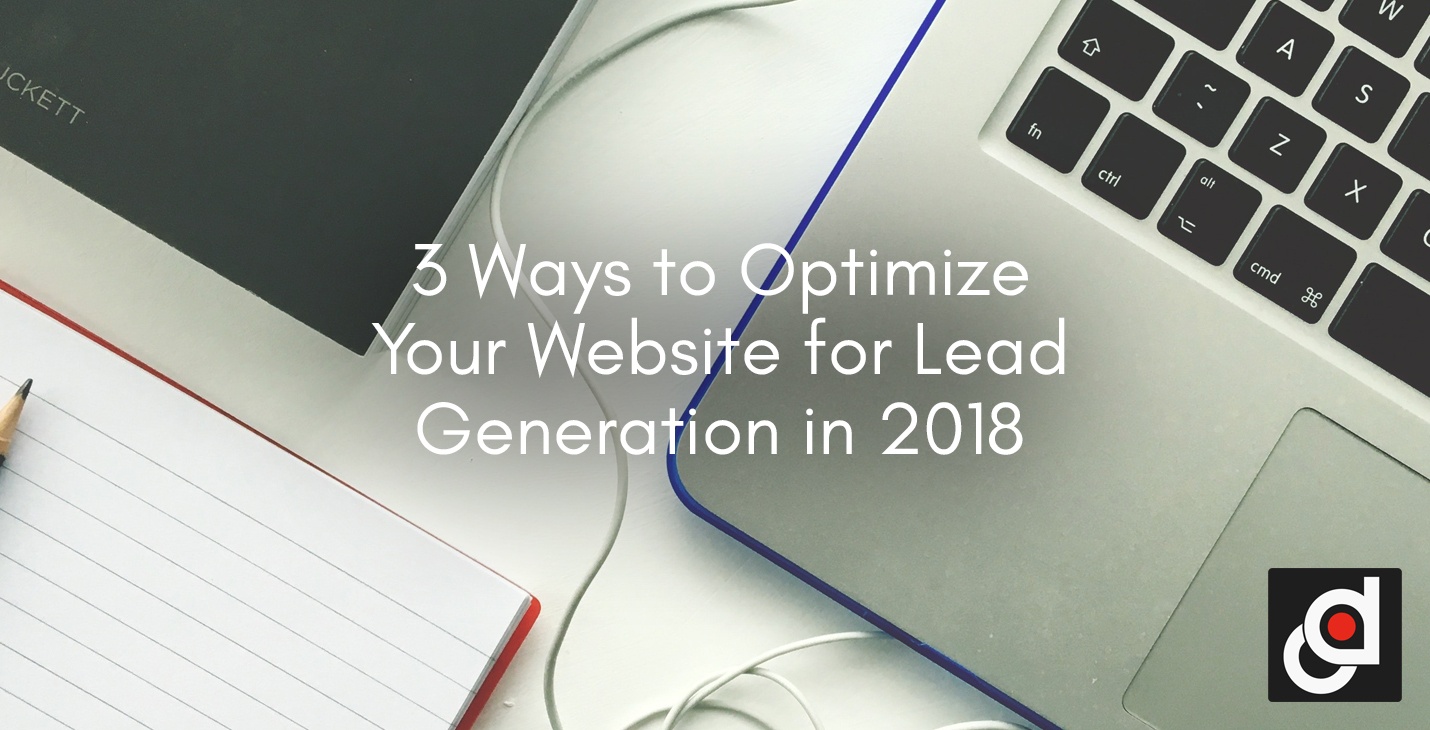 Generating leads by optimizing your website may not be as simple as throwing a "click here" button on your homepage. Marketers and designers may need to take a more strategic approach to make it effective. The good thing is that there are some simple and quick ways that actually work to optimize your website for lead generation.
We need to first understand the lead generation process. The process typically starts when a website visitor clicks on a call-to-action (CTA) from your website. This will then lead to a landing page. A landing page includes a form that is used to collect the visitor's contact information. Once the visitor fills out this form and successfully submits it, they will then be led to a thank-you page.
This is the typical process for lead generation. To make an effective process, here are some simple ways on how to optimize your website for lead generation.


Add forms to the pages that get the most traffic.
Before doing this, you may need to identify the benchmark of your current state of lead generation to track your success and determine the areas where you need improvement the most. Some website owners may not even realize the pages where they get excellent leads. For this, it is recommended to conduct an audit of where most of the online traffic and outreach comes from. Identify and make sure that these pages they are landing on are doing everything they can to nurture a visitor's interest.


Measure each lead generator's performance.
You may need to test how each of the existing lead generators are contributing to your business. There are a lot of available tools online that you can use where they evaluate your lead generation sources and then they provide some feedback to improve your existing content. Or you could try run an internal report. Evaluate landing page visits, CTA clicks, and thank-you page shares to determine which offers are performing the best. You can then create more like them.


Optimize each step of the lead generation process
As soon as a visitor lands on your website, you can already start learning about their conversion path. This path starts when a visitor visits your site, and hopefully ends with completing the form and become a lead. Although not all visitors end with the desired goal. In those cases, you can optimize the conversion path. You can improve your calls-to-action, landing pages and most importantly, the thank-you pages. You can use contrasting colors from your site but make it simple. Use images and colors that are comfortable to look at. Sometimes, the thank-you pages are overlooked and are given the least importance. You can improve this page by including a link for your new lead to actually download the offer on your thank-you page. It is also recommended to include your social sharing buttons and even a form for another, related offer.
---