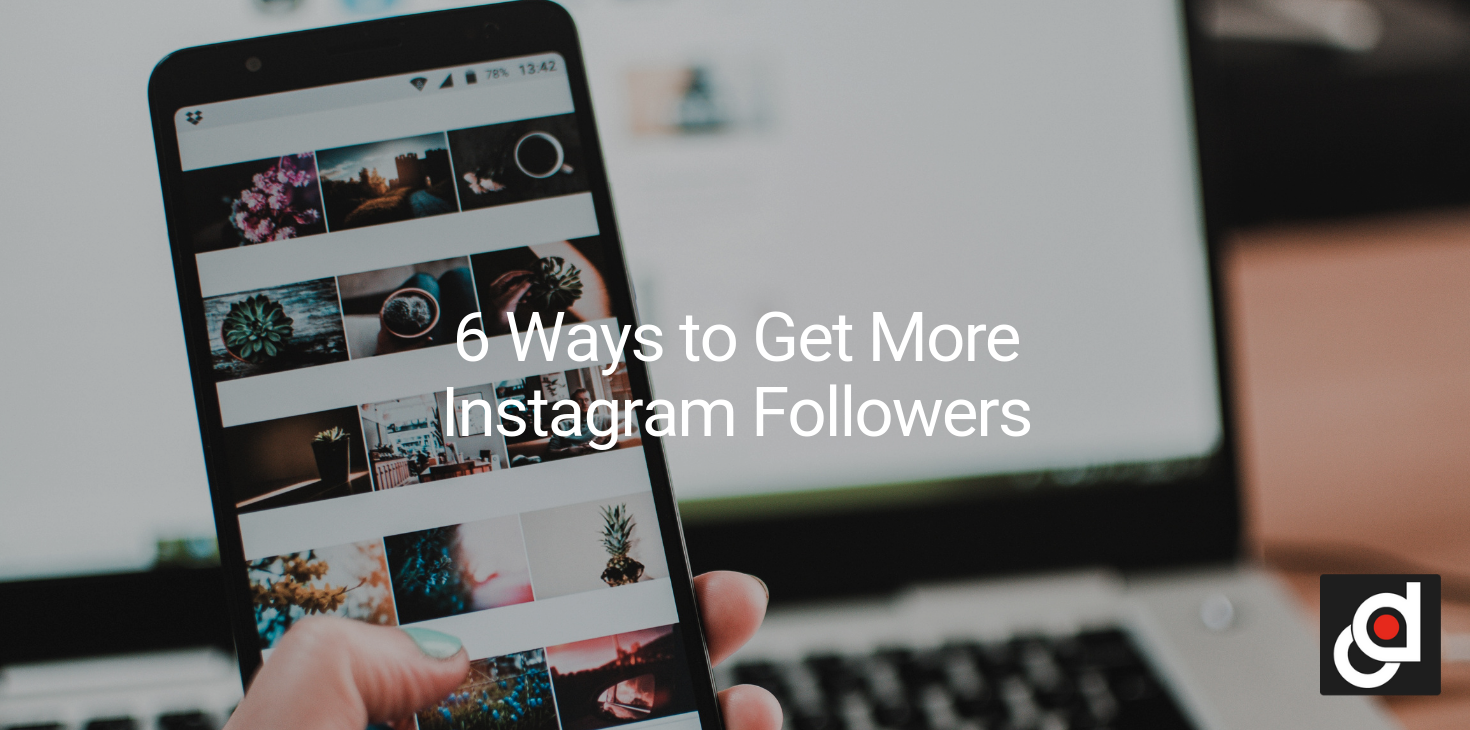 Social media apps and websites are becoming a new platform for businesses nowadays. Instagram has approximately 1 billion active monthly users that now follow a business account on this specific platform. As of 2017, Instagram has approximately 25 million business accounts.
As the platform continues to grow and develop their features, businesses are also taking advantage of these tools to humanize brands, recruit potential employees, showcase their products and company culture, impress customers, most importantly, generate new business.
But unless you're already famous, it takes a lot of hard work for you to acquire a huge following on Instagram for your account to be a success. You should be able to make quality content for you to get those following.
Learn how to increase your followers with these six simple ways.
Create and optimize your profile.
You need to be able to customize your Instagram profile that looks good and clearly says who you are and the reason why they need to follow you. One way is to create a username that is recognizable and easily be searched – like your business name. In cases where your business name is taken, try to keep your business name as the first part of your username so that people searching for you can still see you on the results. Most importantly, set your account to public so that people can check out your feed.
Invest in your content.
Choose a good content creator that has experience in the platform, preferably that has an active Instagram account so that you are sure they know all the handy features Instagram has to offer. You need to be able to curate your feed in a certain way to increase your followers.
Follow photography and editing best practices.
Post quality matters for Instagram users. This means that there should be no bad photo in your feed. You or your content creator should get familiar with basic photography tips and photo editing apps.
Stick to a regular posting schedule.
It is a good idea to set a solid number of posts before starting to engage people. This is to make sure that when people start visiting your profile, they see a full screen of photos instead of just a couple of posts. This is also to ensure that the account is active.
Use a consistent, platform-specific brand voice.
Captions, comments and other texts are equally important as photos and videos so sticking to a brand voice is a must because it humanizes your brand. This also shows potential followers that you are credible and relatable, rather than formal or intimidating.
Write engaging, shareable captions.
Captions are like icing to the cake, which makes it essential as well. Creating good captions can do wonders for your brand and can win lots of followers. This can also allow you to expose yourself to a lot of potential customers and can cover a wider range of the audience.
---