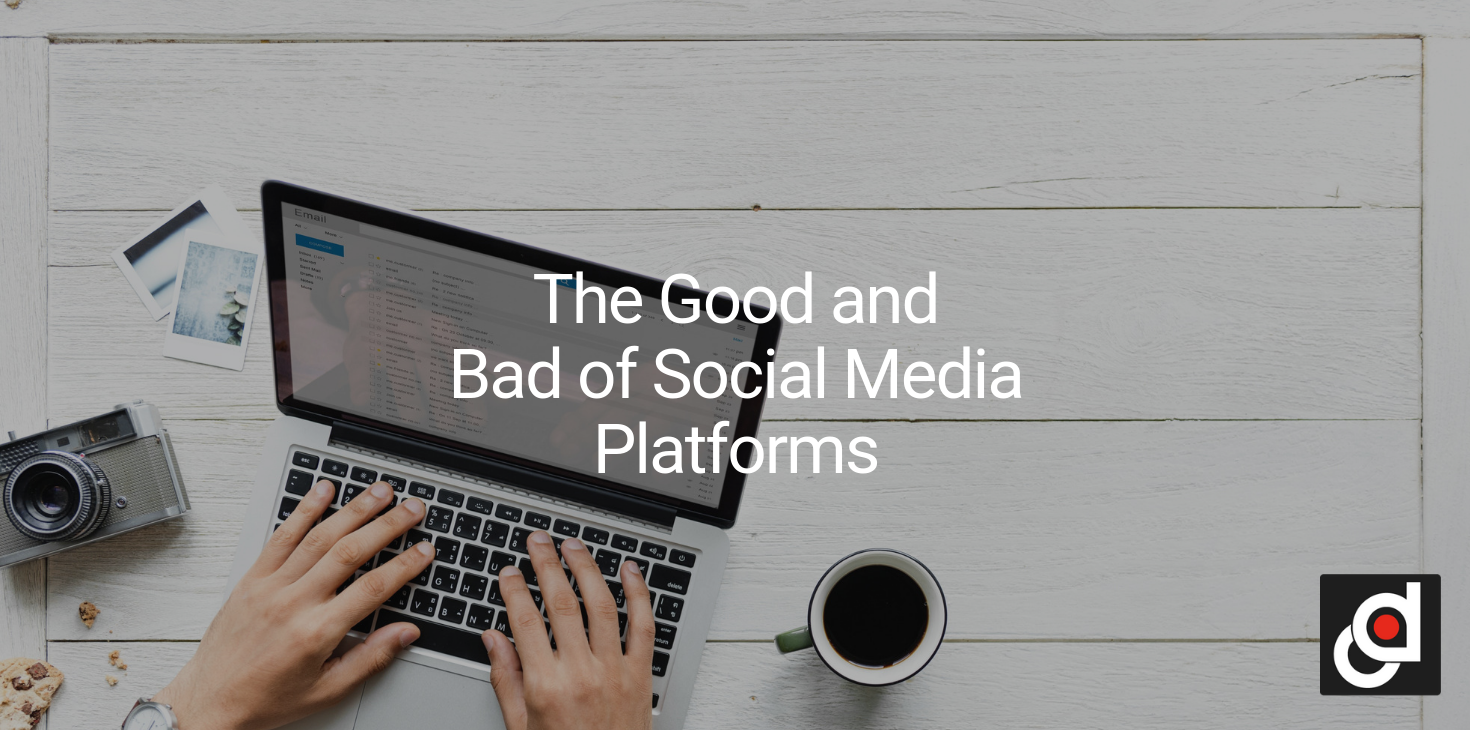 Social media is now one of the leading tools in marketing, especially when it comes to engaging with your target audience. Almost everyone has a social media presence at some point. The internet has responded greatly to this as a wide variety of different social media platforms have popped up everywhere. The challenge is choosing the right social media platforms that your business should be on. It may seem more beneficial to manage a channel on every platform possible, but it may spread your presence too thin and deciding on a single platform might risk you losing better opportunities. This why you should be knowledgeable about the type of social media, and the pros and cons each can give.
Blogging
One of the oldest yet stable form of social media to date has to be blogging. The most prominent brands are Tumblr and Reddit. Unlike all the other diluted social media platforms, these allow you to have a more personal touch, and you're free to post and share your own interests and niches. These platforms encourage online communities to be engaged to discuss all and any niche topic that comes to mind. A lot of websites even have blog pages or sites of their own, but Tumblr still leads the forefront of blogging. These platforms are highly versatile and allow you to post anything from text posts, photos, and even to your personal thoughts. They even allow you to link your blog to external websites. The problem with this social media platform is you actually need to allot a larger amount of time to your blogs compared to other platforms. If you're planning to increase your reach, this is the slowest form of social media as your audience may be too niche or limited for you to grow bigger as a brand.
LEARN MORE: HOW TO WRITE A BLOG THAT ATTRACTS VISITORS
Video Sharing
When you talk about video sharing and streaming, one platform instantly comes to mind, and that is YouTube. There may be other websites like Vimeo, but YouTube still reigns supreme as the king of video sharing. Videos can essentially boost brand presence and help you reach a wider variety of consumers. YouTube produces a strong return of interest and will keep your brand on trend and up-to-date. Videos sharing platforms have the longest internet presence than any other platform, especially when your videos become trending. You just have to dedicate a large amount of time, and sometimes money, for that to happen. YouTube and Vimeo also have a lot of content creator features like media analytics and search optimization features that needs to be set up.
RELATED: THE ULTIMATE GUIDE TO RANK HIGH ON YOUTUBE
Social Networking
The social media platforms with the most variety and brand would be social networking. It is now considered as the most traditional form of social media. These platforms like Facebook, Twitter and even Linkedln are considered as networking sites as they give users and consumers the capability to interact with people in different ways. Hiring a digital marketing agency that can help your business maintain your social media presence is the best way to always stay ahead of the competition and attract your visitors to your website.
Social networking sites are the safest and most beneficial platforms to use when building your brand presence, especially when you're still starting up. These sites have the greatest number of users because they are the most predominantly used platforms. They are highly flexible and versatile with their wide variety of features and can integrate posts with photos and videos.
The challenges with companies just trying to share their brand is understanding the search algorithms. Personal posts, especially the ones that come with photos and videos, are given more importance than businesses trying to just share their brand. The environment within social networking can be highly competitive.
Social Media is a great tool that can be used to directly connect you to your customers, tapping you into a two way conversation that can bring you closer to your audience. Let our team of experts help your business grow online!
---