---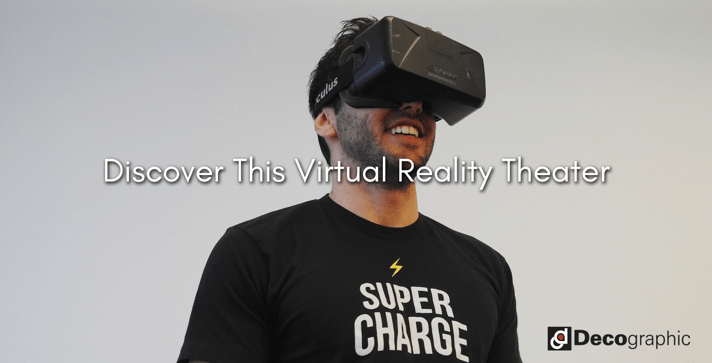 Have you ever heard of a virtual reality theater? If you're into movies and going to the movie theaters is part of your life, the virtual reality theater is perfect for you. Virtual Reality Theater Maskerade gives you the thrill of excitement and enough emotion to stimulate your imagination.
---
Experiencing Virtual Reality
Experiencing virtual reality has become one of the highlights in today's technology. In Walla Walla, Washington, Maskerade Walla Walla has opened its door. This is a virtual reality theater, with a capacity of 12 seats and guaranteed to be better than the movie theaters you're used to. This theater will offer swiveling seats and attendees with use a headset for their virtual reality experience. The best future of the theater is that viewers will experience viewers synchronization, which is rare in today's technology.
LEARN MORE: How Virtual Reality is Changing Our Lifestyle
What Should be Needed?
Keep in mind that since this is a distinctive kind of theater, everyone is expected to wear the VR headset the moment the movie begins playing. A $12 entry fee is required for you to experience entertainment at its finest. You will be put in a middle of a haunted house or travel to Burning Man Festival while you're screaming, laughing or chatting with the other participants as you all share the same theatre experience.
The Experience of VR Theatre
When the participants enter the theatre, they will be greeted with the first movie ever made, "Arrival of a Train at La Ciotat". It is a simple film where the viewers will be treated with a single shot of a train in black and white that will be moving towards the view of the audience. The camera will be choppy and silent which will add to the reality of the film. When this film first came out in 1896, people who watched the it screamed in terror because they thought it was real.
After the introduction, everybody will be instructed to put on their VR headsets and headphones and will be seated in swivel chairs. The headphones that the participants will be wearing has an open back meaning that the audio will be mixing with reality and virtual reality. This will assure that the viewers are able to communicate with each other during the show, which will enhance the viewing experience.
What movie will be screened?
Black Rock, which is a movie that was produced in 2015 at Burning Man Festival, will be the feature experience as well as the horror film, Conjuring 2. People who attend the VR movie screening will range from middle aged tourists to 13 year olds. Some will be alone, and some will be with their families. One thing is for certain, everyone who is attending the event will be experiencing virtual reality theaters for the first time.
---
In need of a FREE web evaluation? Click below to receive one: