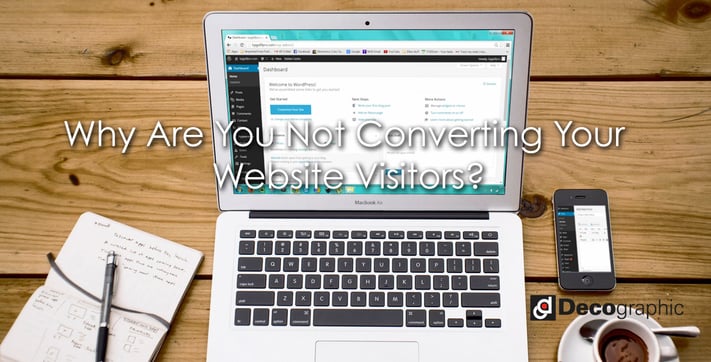 Business owners nowadays are strategizing inbound marketing into their business to generate a number of visitors to their website. It's essential that you and your team focus not only in gaining visitors on your website, but also converting them to customers. It may sound easy, but we understand that it's not. Read on to learn why you are not converting your website visitors.
Ask a visitor to buy
Sure there may be customers who are only browsing for information and have no intentions to buy the product you're offering, but you have to tell your customers or prospects what to do. You may be lucky enough, and a visitor may look for actions themselves. They may look for the contact number, or an email address, or maybe even place an order. But what if no potential customer does it? It is vital to create a clear CTA (call-to-action) for your customers or prospects to know what to do.
RELATED: The Impact on Growth-Driven Design on E-Commerce
Buying process is too complex
If you put yourself in your prospect's shoes, you'd realize how they feel. Time is vital not only to you, but for your potential client as well. Even if you have an excellent CTA button for a prospect, if the process to place an order is complicated, they will probably leave your site. Asking for too much information may be the cause of changing the customer's mind. Be very careful in creating the buying procedure and make it is short and simple in order to convert visitors. Agencies that provide SEO services know all about how this is done. You can always coordinate with them.
LEARN MORE: Inbound Marketing is the Latest Digital Marketing Trend
No one answers the customer's concerns
In the event that a customer would want to ask about the product or the services you offer, it' crucial that there's someone who will take care of them. Otherwise you will have to learn how to respond to negative comments from your visitors or potential clients if they receive terrible customer service. Believe it or not, people appreciate good customer service and will come back if you offer them that. This should not be difficult to look for solutions on how to improve conversions with risk-taking clients.
---
Are you making the same SEO mistakes? Download this FREE ebook to find out:
---