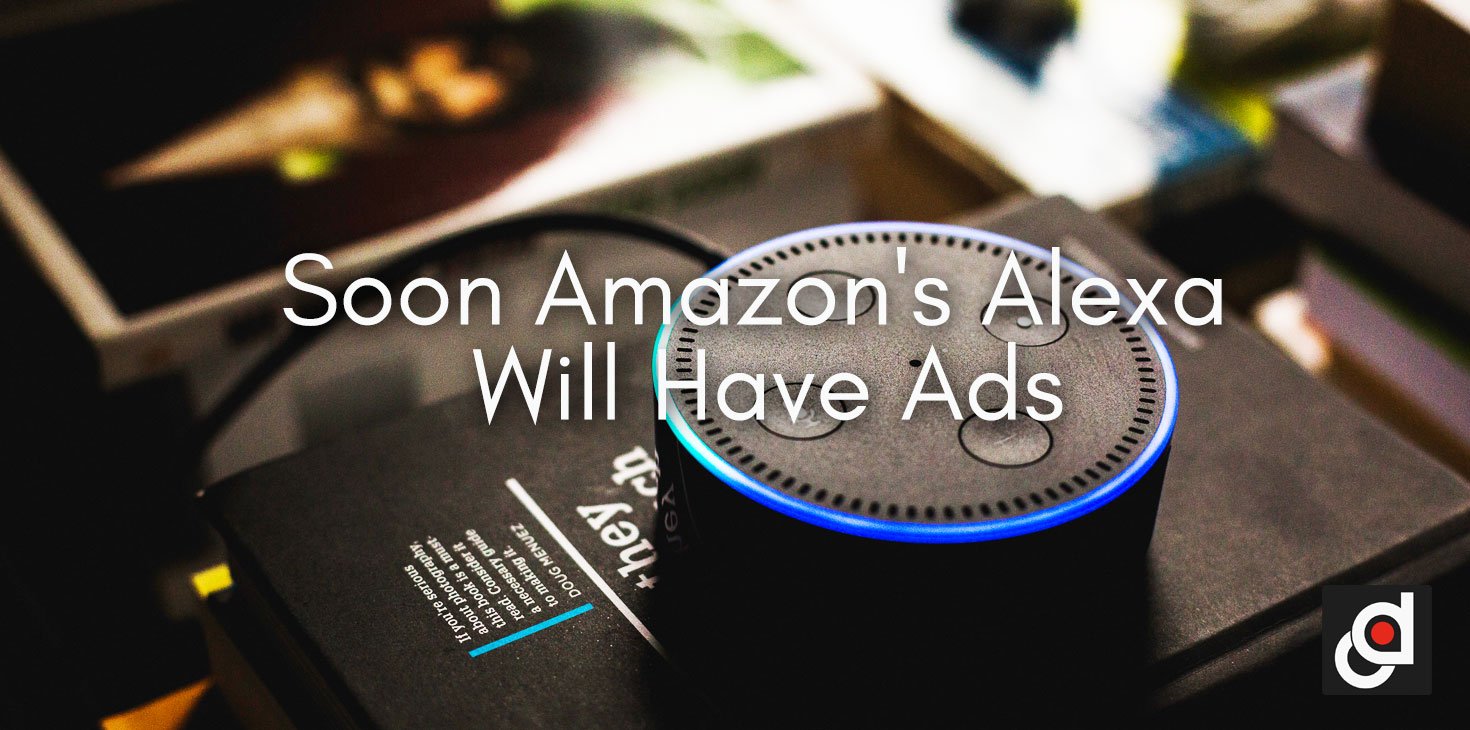 Alexa has now become Amazon's biggest innovation to date. As of 2017, she has overtaken the smart speaker market share by 71.3% and has shipped out 24 million devices globally. It is scary how Alexa has taken the technology market by storm. Amazon has acknowledged their success with their product and aims to integrate advertising. So get ready, because soon Amazon's Alexa will have ads.
Brands are eager to collaborate as a recent study predicts that around 75% of households will integrate her by 2020. Amazon is in now deep talks with multiple brands on how they can use Alexa with their products. These brands include Proctor & Gamble and Clorox, to name a few. They aim to advertise on Echo devices that may possibly suggest products when you buy something using Alexa. Alexa does this by collecting and reading your browsing and purchasing history and selecting ads that will fit your personal taste. The goal here is to personally specify a product to a person in return, increasing the likelihood of someone buying it.
Amazon doesn't run ads of its own yet but they have stated that they have been doing product suggestions when you buy something through customer behavior algorithms. If brand advertisements will be integrated, they will possibly be the first names on the list when you search on Alexa. It may be more likely that people will accept the top of the list rather than listen to her go on and on.
Amazon has also been experimenting with brand products to cater to a possibility of a variety of promotional opportunities. They are thinking of utilizing Alexa's skills to coincide with brands. For example, when you ask Echo for help after spilling a drink, it might suggest a specific brand. There are already widely known brand sponsorships on Alexa that aren't tied to a user's purchase history. If a shopper asks Alexa to buy mouthwash, one response is, "Okay, I can look for a brand, like Listerine. What would you like?"

Voice is the future, and we know it. But some brands are worried about this as they may be left out of the voice-shopping platform entirely. Advertisers will be more concerned with search placement with Alexa because consumers are more likely to choose a top result on a voice assistant. Amazon has hinted that they are considering the option of paid search ad product for Alexa but may damage trust with household shoppers.
RELATED: THE BEST UPCOMING TECHNOLOGY TRENDS OF 2018
The problem with Alexa is that voice-technology is still in its infant stage and can be unpredictable at best. The consumer base acknowledges the capabilities of this kind of technology but they lack the deeper grasp to fully comprehend it all. Voice-over commercials don't work as well as consumers expect it to and newer ads have been facing hurdles with this kind of advertising.
Amazon hopes to develop and widen Alexa's capabilities in the near future. They aim to come up with the right monetization strategy without getting in the way of what consumers use Alexa for.
---