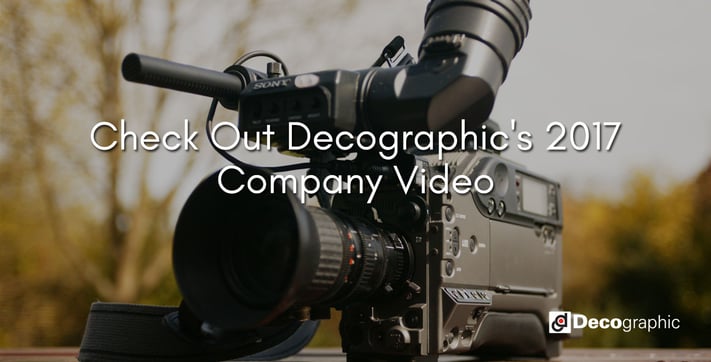 When looking for a company that offers the services you need - digital marketing, web development, graphic design, and printing, there is no other way but to know who you will be working with. Decographic is designed to prepare your brand to succeed in the digital world. Check out Decographic's 2017 company video.
---
Decographic - Design & Marketing Communications Agency from Decographic on Vimeo.

Decographic is not just a design company because we use innovative human-centered design to develop creative communication solutions for your brand. We understand your needs because it all boils down to our client, and your goal becomes our goal. Decographic deeply understands not just you, but also your needs, industry, and of course, your business' target customers. We accomplish this by designing and developing solution strategies that are right for you and your business.
World class customer service requires a formula. A combination of knowledge and not just skills, but also experience proven by the number of satisfied clients, and adequate resources that will definitely bring out the best in you and your business. Along with this formula is the process of taking your business to success.
LEARN MORE: 2017 Digital Marketing Trends You Should Know About
Step 1: Think
At Decographic, we recently celebrated our 15th anniversary, so we are certain that know what you need. We help institutions and meaningful ideas communicate effectively through the use of stunning design, ingenious web developments, and strategic marketing. (Click here to check out our projects)
Step 2: Plan
The battle is no longer yours, but ours. Our "Deco Team" is a collective of creative and analytical individuals fit for problem solving. We are built on a passion for innovative and a love for design. Our entire team is ready to work on the plan to reach your goals.
Step 3: Build
At the intersection of social impact, economic variables, and technological development lies the question worth taking the time to solve. We pursue the impossible.
RELATED: Decographic Steps Into Inbound Marketing as a HubSpot Partner
---
How is your website ranking on search engines? Find out FREE: