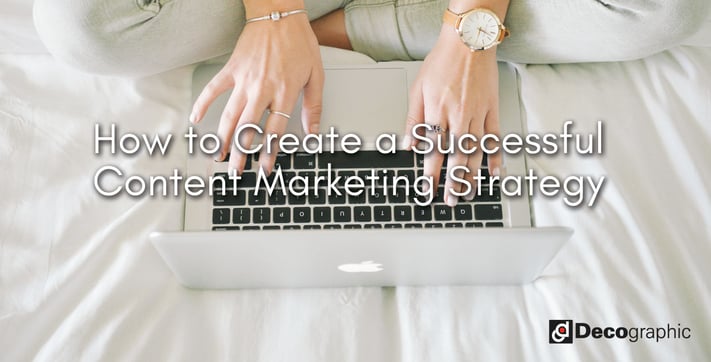 Just like building a house requires a detailed blueprint to guide you, your website requires a plan in order to have your brand or company stand out and get the result that you need. Read more to learn how to create a successful content marketing strategy.
Think about a domino effect. Blueprints area a plan for the exact structure of the building you want to build. Websites need a content marketing strategy plan to convert visitors.
Step # 1: Define your goals
As a company, it's essential that you have your goals defined. Not only should you know them, but so should your team so that everyone in on the same page. Your goals are your destination, so consider this your aim in realizing your strategy. You will not be able to create a plan without knowing what direction you're heading to.
Step # 2: Run a Content Audit
So you know that blogging is important. But how do you know whether or not what you are doing has generated prospects or customers? Is your target audience reading your blogs? How do you get your audience to read your blogs? First you need to review your current blogs, past blogs, and future content ideas and be aware of your keywords optimization, are you using the correct terms? If you're using keywords that have nothing to do with your company, then it will be impossible for your target aufience to find you.
Step # 3: Brainstorm ideas
Two heads are better than one, right? Meet once or twice a month with your team to further discuss content marketing ideas. You will be surprised how working with more people can expand your creativity. Think outside the box and remember to cover all subjects related to your product or business.
---
How are you keeping track of your social media posts? Download a FREE editorial calendar below: