---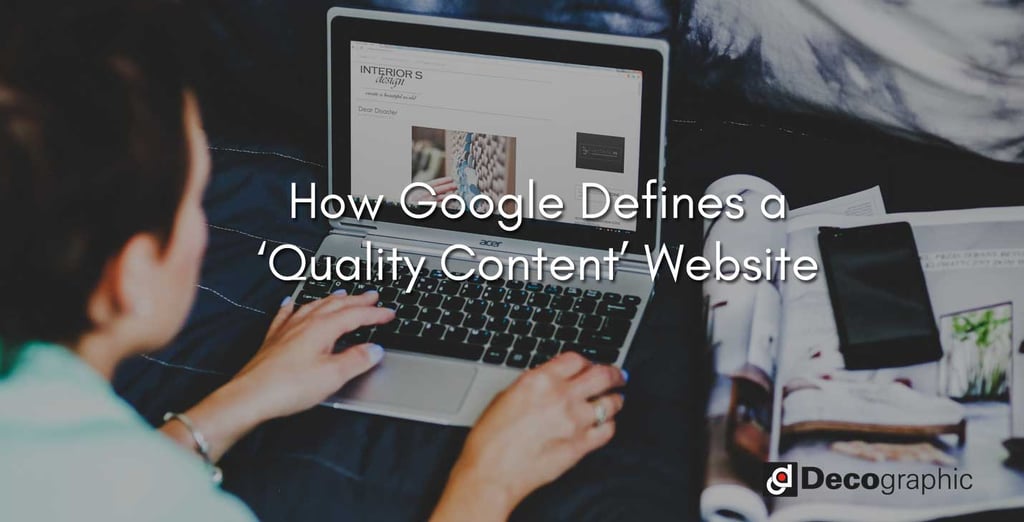 The term 'quality' keeps evolving as described by Google, especially when talking about how Google defines a quality content website. Research shows that the time spent on a page has a substantial impact with the increase on rankings. This means that it is really important to keep your readers engaged on your website with good quality content. In order to get a better understanding of Google's definition of a good quality content, below are the guidelines for you to follow.
---
Make your content Relevant and Readable
Studies show that one of the ranking factors, such as the word count, has increased remarkably. Since 2014, the average text length of the top 30 pages has increased by 25%. That simply displays how Google values content that is lenghty and easy to follow.
How does that makes sense?
Having short content may not be enough to go in depth on the topic, and having too much content in order to contend with other publisher means adding more top of the line information. Same goes with the readability, no matter how dazzling your content is, you might end up losing your readers fast if it is made up of complex language.
RELATED: Why Your Company Needs Visual Content
Concentrate on User Experience
Creating good UX design can also affect your Google rankings. Having a highly-structured content that allows people to navigate without having problems will prevent them from wandering off to other websites.
Remember: people who stay longer on your page will send signals to Google that you have interesting and relatable content.
However, focusing on desktop UX is not enough. It is also important that 30% of the top 30 pages of your website are fully responsive. They need to work well on mobile devices as the popularity trend on mobile devices continue to grow.
LEARN MORE: When User Experience (UX) Plus Marketing Equals More Clientele
Backlinks are not your top-priority
Research shows that Google backlinks and search ranking are continuously decreasing over time. Anchor texts having keyword backlinks have declined as a result of Google's attempt to stop unusual link building techniques.
They suggest to focus on constructing good quality content that people will read and eventually share. Avoid building poor unnatural links that are a waste of time.
Check your Social Signal Station
It is still indefinite whether social shares can directly affect the search rankings. Though there is indeed a link between social shares and SERP rankings. Whatever the connection may be, the widely shared content gets the most number of reach.
Why is it important?
Social signals are a good way for marketers to know if their contents are appealing to their prospects. If your content has very few number of reach with hardly any number of likes and shares, then maybe it is not that compelling, relevant or interesting to your target audience.
---
How are you keeping track of your social media posts? Download this FREE social media editorial calendar: