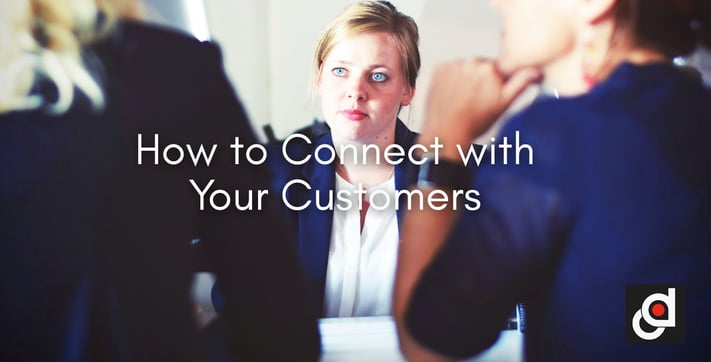 Customer relationship is not something to be taken for granted because it paves a way to loyalty. It targets the emotional side of customers which has a big impact on your business in the long run. The loyalty of customers to their chosen brand is the same type of loyalty they have towards their family and friends, therefore, brand loyalty is necessary in business. And in case you don't know this yet, loyalty is rooted in emotion.
As a business owner, you need to understand that your end game is not making a sale, but establishing an emotional connection with your customers in a personal and caring way. As a matter of fact, this connection leads to brand loyalty that lasts. Read more to learn how to connect with your customers.
So you ask, "How do I do it?" One good strategy is empathy – the ability to understand and share the feelings of another person. To be able to cater someone's needs, you first need to truly understand that person and connect with your customers. Reach them at their emotional level by taking an empathetic approach to marketing. Doing this helps you gather information in order for you to meet their needs and wants. Eventually, it will impose an enormous positive impact to your business.
Here are four tactics that you can leverage.
Gather customer insights
Customer insights come in the form of product reviews, social media posts and customer service emails. When you gather and analyze all this information from the mentioned sources, you'll be able to find ways to deliver better customer experience. Conduct surveys and polls through social media and email to determine the things that your customers like and don't like, and discover what other things they need that you may be able to offer. Make sure you also know how to respond to negative comments in case you get one.


Conduct research on customers
Remember that listening to customers is important! If possible, create a team in your company that's responsible for conducting customer research. Assign them to go to places for one-on-one interviews as they engage with customers and build relationship with them, and then gather both positive and negative feedbacks. If face-to-face interview aren't possible for you, you can do it over the phone. Ask your customers about their experiences in buying your products.


Build a culture of empathy
It begins with you. If you are good with your employees, then your employees will more likely reflect the same behavior to your customers. That's building a culture of empathy. If this isn't practiced in your business, then it's time to do it now. Perform this to your customer service team whether it is 1 person or 100 people. It's important to set the tone for customer communication.


Experience being a customer
Experiencing being a customer yourself can give you a lot of insights. You'll better understand what your customers are going through everyday – from the simplest task to the most difficult ones. By putting yourself in their shoes, you'll be able to easily connect with them. By then, you'll be able to help with all their problems and solutions, but this doesn't mean you'll be the one to do it. The best way to test this out is by choosing someone who doesn't know your business at all and make that person experience everything from the basic to the most challenging part of your business.
---