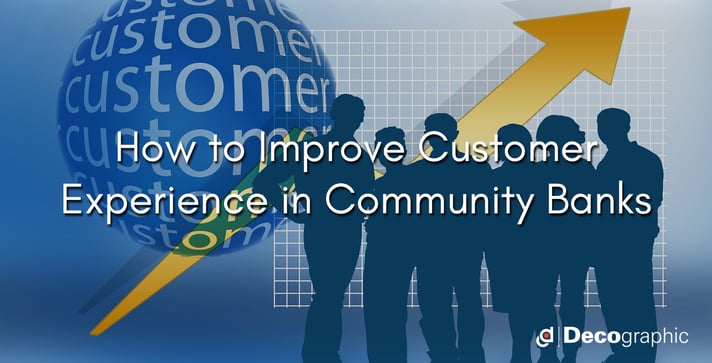 Nowadays, most customer interactions occur online, especially for financial services and banks.
Online interactions are a good way for you to reach out more to your consumers and offer convenient transactions, without the customer having to go to one of your branches to get service. There are a lot of resources that are being used for online transactions such as websites, mobile apps, email and social media. Most customers that are loyal to one brand tend to stick with them because of the ease of access through online services because transactions can go smoothly and issues can be solved right away.
But there are some tiny things that you might be doing wrong sometimes, especially if you notice that there is a decline in your customer base. Here are some tips on how to improve customer experience in community banks.
---
Build a connection between offline and online
Before the invention of the telephone and the modern cellphone, financial institutions only had one way of reaching out to their consumers, with a physical branch. Since then, there are new services that have been introduced such as the ATM, online assistance, customer service lines and social media pages. The number of customers who cannot see the inside of the physical branches continues to grow with the advances of new technology. But are online services the only option? The answer is no. Even though online services are a great way for you to reach out to your consumers, there are still some who prefer to go to physical branches and get services. So financial institutions should not only focus on the online services, but also increase customer interaction and enhance consumer experience in branches as well.
If a cross channel data is connected the right way, financial marketers can be able to make product recommendations based on the customer's preferences and behaviors. Bridging online transactions with the offline ones can make it better for you to distinguish which services you can offer a customer.


LEARN MORE: Secret's to a Bank's Social Media Success
Build online experience
Service is one of the things that consumers tend to look at when choosing a bank. Financial marketers can make it easier for them to identify customers better than any other industry by getting information such as demographics, geo-locations, online behaviors, information requests, transaction history, search history, customer service transactions and a lot more.
Using these valuable information, a financial marketer can provide a more relevant online experience to customers and be able to upsell some services or products based on the customers preferences.

Utilizing Mobile Platforms and Going Beyond
Mobile platforms is a great way to reach out to your customers and provide wireless services and even transactions. Mobile now plays a huge role in the financial industry with most of the big companies utilizing this type of platform. But you need to go the extra mile if you want to enhance the customer experience. Aside from simple transactions like applying for a loan or executing transaction, there are times that your customer might have problems and that is the time that human intervention is required. A well designed mobile platform can enhance online customer experience and will secure a smooth transaction.
RELATED: Video Banking is Gaining Popularity Overseas
---
How is your website ranking on search engines? Find out: