---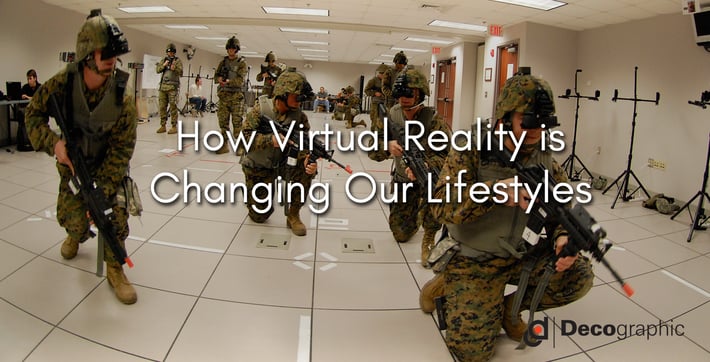 Virtual reality has been a hot topic since the 80's, the idea of a person being transported to a different world using a pair of VR goggles has been around for a long time. Through the years, a lot of companies have been trying to cash in on the technology and have manufactured products based on virtual reality, but technology was still not enough. Today, virtual reality is used a lot more and the technology just keeps on evolving everyday. Recently, Facebook has unleashed its Oculus technology which allows its users to fully take advantage of the 360 view and surround sound. There are a lot of other big names that are currently investing big in virtual technology. Samsung is also incorporating VR tech into their mobile phones and taking it to the next level by having the tech on the go. What are the many ways how virtual reality is changing our lifestyles? Find out:
---
Education
When schools try to educate students on art, history or architecture, they sometimes take their students to different field trips throughout the school year to let them experience it first hand. With virtual technology, you can take it up a notch by using this technology to tour the students not just on their local school or campus, but also on other locations as well.


RELATED: How to Personalize Communication Using Artificial Intelligence.
Music
It's fair to say that everybody likes to listen to music, so you can expect that VR technology is also applied in this industry. As a matter of fact, a quick search in Youtube can show you the different music videos that have a VR option in them. For classical music lovers, the Los Angeles Philharmonic already created a VR experience for people who want to listen to classic Beethoven performances utilizing this technology.


Military
For those who want to join the military, you can now experience going into battle but without risking your life. VR technology will allow cadets to experience military moments first hand without any rest. This is done by using computer generated scenarios and realistic sounds that will let them feel that they are really in the heat of the battle. This wearble technology that is successfully being used to train soldiers to prepare them for war has gained popularity worldwide and more military bases are implementing it in their training.


Sports
Watching sports using VR technology is a dream. Being able to immerse yourself in full virtual reality and watching sports games can really be rewarding. Not only can you be updated with the latest games of your favorite sports and teams, but you can also feel that you are present in that stadium, and that experience alone is already awesome.


Retail
Agnus VR is an Indian company that has created a headset that is designed to be used with virtual reality and is compatible with mobile phones across different brands. As with most devices, it can be used for immersive entertainment like watching movies and 3D games. Youtube has already been experimenting 360 degree video formats by fully utilizing a mobile phone's accelerometer to detect the position of the phone. It will let you feel that you are actually in the video that you are watching. VR is already becoming one of the major retail channels, so it's easy for companies to engage with their customers and also increase profit. One of the main advantages of this technology is that it can let businesses expand their customer base by utilizing a new and popular technology.
---
There is a lot of useful information that you may be missing out on. Don't be left behind and click below to download your FREE ebook!