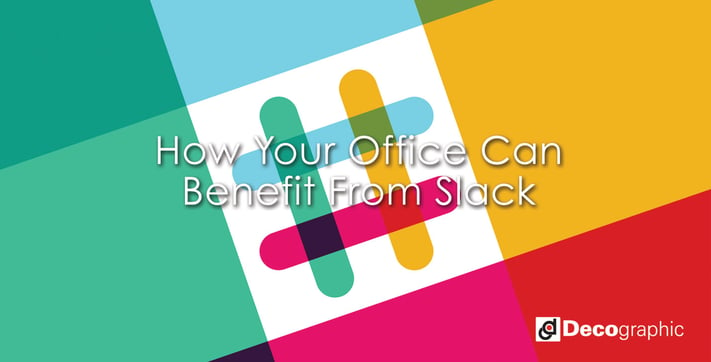 Slack is the new office app and is most beneficial for those working on a remote team and having difficulty with clear communication. In a growing business, communication tends to get cluttered even if you say you're keeping track by using email, Skype or text message.
A more transparent communication is the key to understanding all sides of the business and if your team fails to have it, you can't expect excellent results. That's the issue Slack is trying to solve, and using this app could change the way your company works.
Here's how your office can benefit from slack:
Slack organizes your communication
The disadvantage in using Skype and email in a team communication is that too many mails and messages could overwhelm you and could lose your track since you are all talking to each other at the same time. Slack communication happens in a single place and can be segmented by creating Channels for different topics, properly organizing them.
Slack can be integrated with services
What services does your team uses? Do you use Github, HelpScout, or Trello? If you do, Slack can be helpful to you by allowing those apps to be integrated in it. But you're not only limited to those three because there are more services Slack can be integrated to. You can see the list of apps that can be integrated on Slack here.
Slack has a search box for searching any content
You have probably experienced searching a piece of informationfrom the long list of emails in your inbox. You know how tiring and time-consuming that is. Slack has a search box that can be used for searching any information that you need, perhaps a particular link from a message way back 3 months ago. Slack can find that for you and not only that it's really fast, it's also filterable.
LEARN MORE: 5 Best Mobile Apps to Unleash Effectiveness and Productivity
Slack offers file sharing
Are you in a team that shares files a lot? If so, Slack can help you out through its file sharing feature. It also has Dropbox integration for more in depth file access, and it's not only intended for software. You can also use it for a little personal information with the team just like sending a picture of your new born son, or a good vacation spot, if you wish to share that with them.
Slack offers one-to-one and private group communication
Yes, transparency and communication with the whole team is important, but there are times that you need to communicate something private between the members of the group; maybe with regards to payroll or personal issues within the team. Just like other chat platforms, you can send private messages using Slack.
Slack is accessible anywhere
You can use Slack with your mobile phone. The layout and functionality of the app is great with no issues at all. This is great because even if you're at home working, you can still be updated with things going on at work.
So if you wish for a more productive team performance in the office, consider using Slack in your daily communications. With all its benefits, it's surely worth it!
---