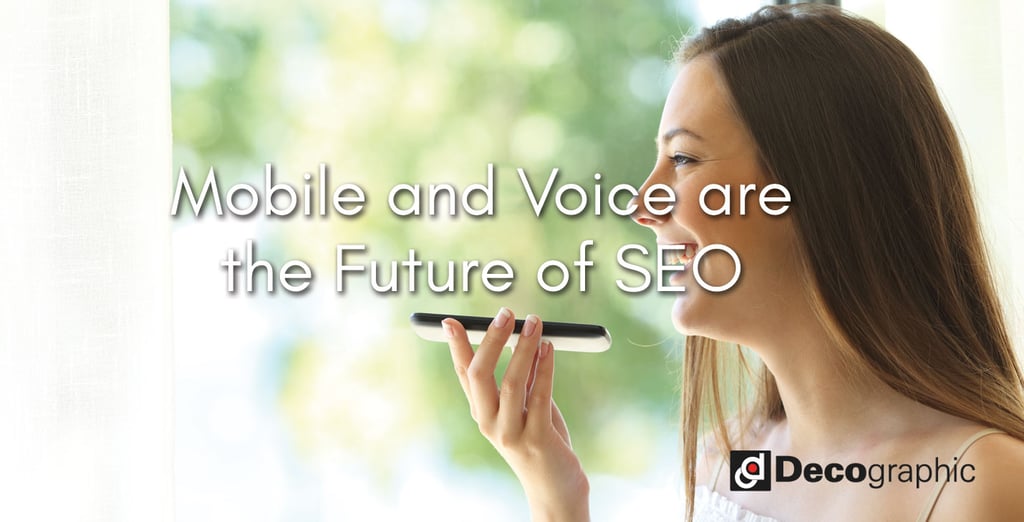 Being found on the internet is not a new phenomenon for inbound marketing experts. As a matter of fact, being searchable is one of the main principles of inbound marketing. Today, inbound marketing continues to evolve as customers begin to change their daily habits and new technology is being introduced.
According to the 2016 State of Inbound report, roughly 66% ofmarketers agree that evolving and growing SEO is one of their top priorities that they set for 2017. While Google's algorithm continues to evolve, gaining SEO momentum in the future will require marketers to change their focus. Read more to learn how mobile and voice are the future of SEO.
RELATED: BEST WAYS TO KEEP UP WITH GOOGLE
So what about voice search? Nowdays, users look for other options other than Googles such as social networking sites, personal assistances, bots, and messaging apps. What does all this mean for marketers? Well, the reason truth is, people change, as so do habits and technology. Which means that inbound marketers also have to change their habit and strategy. For you to keep pace with the SEO, here is some information that might help you in the future:
In the past two years, social content consumption has increased. 57% us on Facebook, 25% of us are on Twitter, and 21% are on Linkedin. Google and Facebook are starting to compete on who gets the most searches per day. The numbers say that there are around 2 billion searches on Facebook everyday while there are around 3 billion on Google.
One out of three people use their mobile devices as a primary device for accessing the internet, meaning that mobile notifications will play a huge role in how customers discover content. Around 11% use their tablet, while 33% use their smartphones to access the internet, while the remaining 56% use their laptops. 88% of search experts believe that mobile marketing and friendliness will have the largest impact on Google's algorithm over the next year.
LEARN MORE: THE IMPORTANCE OF LOCAL SEO
Voice search and personal assistances are not far behind. There are people who are turning toward voice technologies and other conventional UI's to search for content that's on demand. However, search engine providers are not behind. As for the numbers, around 41% of voice search users only started using the technology within the last 6 months, while there are around 37% who use Siri monthly.
As you can see, mobile and voice searches are paving the way for the future of SEO. Gone are the days where you just opened a browser and start your search using text.
---