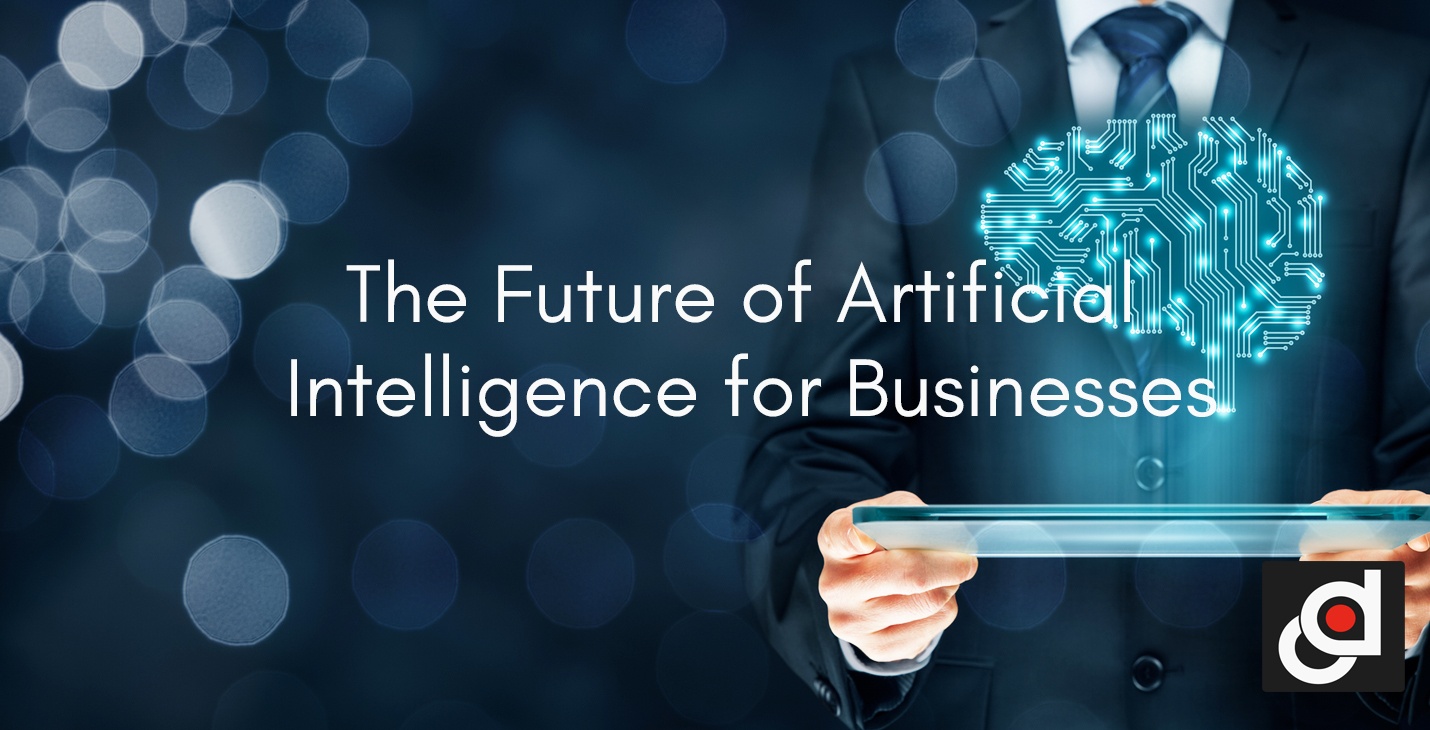 Artificial Intelligence is very popular nowadays, from tech websites, to videos, to your favorite video games. It's no secret that AI is a great way to keep up with your competitors using technology. However, it can still seem obscure, especially if B2B companies use it as an inaccessible tactic. The expectations and hype of AI are still enormous, yet the business impact that it can have on business-to-business companies at this time is still uncertain. But there is one thing that is assured, and that is that AI technology is growing faster than most people will be able to keep up with. So, what is the future of Artificial Intelligence for businesses?
Preparing for a Foundation for AI
This part will focus on two things that will play an important role in obtaining an edge with AI in the present and future. These are implifying the internal technology landscape, and using your team's ability to handle more work that will arise from AI growth. It's no secret that Artificial Intelligence can expand your business brainpower. However, before you go ahead and jump on the AI bandwagon, it's important to consider your overall business strategy first. Setting out an AI roadmap without understanding what the technology is all about will lead to even more complications in the future.
RELATED: ARTIFICIAL INTELLIGENCE CAN IMPROVE YOUR CONTENT MARKETING STRATEGY
Establishing a Strategy
Strategy is not always the same for most people. Laying out an effective plan that everyone on your team can work with will be an important first step. When creating a plan to capture, or create market value, you will get a lot of perspectives and disagreements. Coming up with a strategy that each department in your organization can agree on will start building a solid foundation to launch off on.
When it comes to finding ways where AI can play a huge role on, these questions can be helpful. The first question to ask yourself is what your vulnerabilities are. The second question is how other startups will affect your strategy. The last is what areas would you specifically target, and defining your target market.
Your Team is the Key
Creating an AI strategy that effectively ties with all of the departments in your business is a great start. It might also be a good idea to include a simplified tech infrastructure. Having everyone in your organization understand the interdependencies while adding communication will ensure more innovative ideas, some of which will be driven by artificial intelligence. The next step is to ensure that your team is prepared to come up with theoretical innovations.
If you think that things are going to get easier with AI doing all of the tedious tasks, then you're wrong. Sure, the daily tasks will be minimized because thanks to AI, but the demand for real people that can consistently perform higher cognitive jobs will increase dramatically. When this happens, create a more interconnected culture where your team is working on all types of different challenges, even jobs that are outside of the department that they work for. This is to ensure that your organization is fully utilizing AI, while also assuring that complicated jobs that cannot be handled by AI are done by the right workers.
---