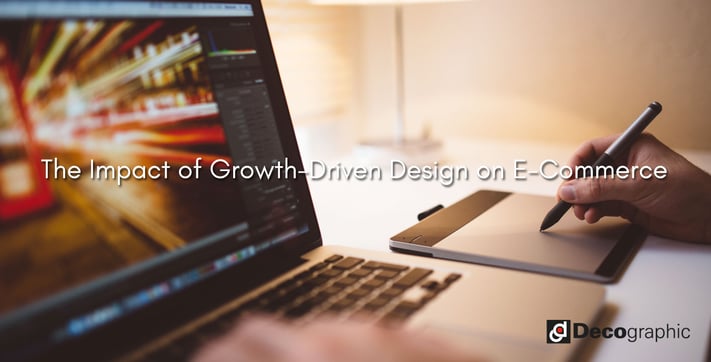 One of the most constantly changing things on a daily basis would be business, specifically e-commerce. Just like your needs, it may create a small change or a really big one- something that cannot be expected. You have to make sure you're prepared. In most cases, business owners have outdated websites or need to undergo website redesign. These type of situations often leads to diminished revenue and bad conversions, read more to learn about the impact of growth-driven design on e-commerce.
---
The sad thing is that business owners invest a huge amount of money for ecommerce solutions, especially on website that often take months to develop. When this happens, growth-driven design becomes the best possible solution. If it is your first time you hear about it, read on as the information below will provide you with a great overview demonstrating its benefits and how it can help in e-commerce.
RELATED: Why Wordpress Ecommerce Websites are Better
Growth-Driven Design: What is it?
Growth-driven design is a website redesign strategy that gives emphasis on short-term iterations of a website with a goal of reducing upfront costs. With this strategy, you can make necessary improvements that are based on tests and analytics instead of hypotheses.
In addition, this allows businesses to adapt to the ongoing changes in their specific industry, target their audience, product and/or service selection and other important factors to guarantee that the marketing and website will equally help the business succeed. In a nutshell, growth-driven design is testing, learning, and adapting in order to minimize costs and risks that are often associated with traditional web design.
RELATED: How Important is Design for your Business?
The Process
There are two phases involved on how to incorporate growth driven design in websites: the strategy and development/improvement phase.
The first phase often lasts for almost a month and this is the time when you have to set your goals, define your target audience, and start brainstorming. All these elements are essential to improve online presence.
When you already have the basic design, the next thing to do is the implementation of the initial design and start testing and measuring results. As you analyze, you will learn how your users behave and their responses to the changes in your site. Doing so would allow you to better plan, develop, and most importantly, to learn how to implement new design elements in the future. These will lead to the improvement in the performance of your website and marketing efforts.
---
Find the right tips for lead generation by downloading this FREE ebook: