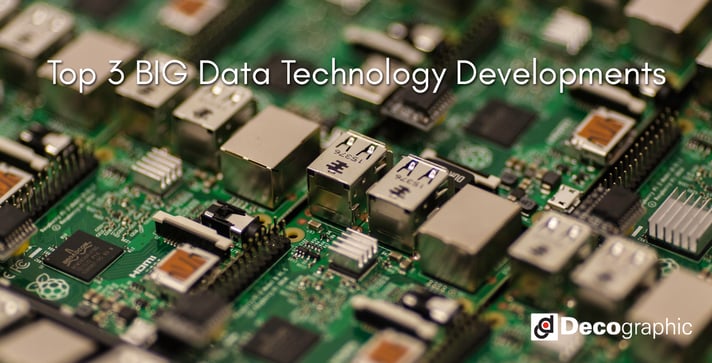 Although there are many new innovations in regards to the data technology developments, there are still names that belong to the top. Popular businesses require tools that would enable their companies keep on going and growing. Keep reading to learn about the top 3 big data technology developments, and don't forget to check out the top technology trends for 2016.

---
AtScale's Intelligence Platform 4.0
To begin with, the use of this software provides marketers to make their lives more convenient. This software enables an entrepreneur to check on all the data stored. Moreover, Tableau and Qlik are popular intelligence tools that provide access to data stored in Hadoop clusters. The software, which will create a semantic layer between third party applications, will turn the latter into an online analytical processing server which will then be tapped for analysis.
The 4.0 releases boasts a lot of features and system upgrades particularly to security and performance of the software. One of the more prominent features is the new AtScale Hybrid Query Service which supports both MDX and SQL languages that is used by business intelligence tools. A lot of industries use business intelligence tools through their companies and the support for both query languages means that it will eliminate the need to load custom drivers and new client software.
LEARN MORE: How to Keep Up With Your Competitors Using Technology
BlueData EPIC
BlueData EPIC is a platform that is designed to significantly reduce the complex implementing of data technologies, like Spark and Hadoop. The BlueData EPIC spring release offers a lot of new features and enhancements and the most notable additions are improvements to security and quality of service especially to multi-tenant deployments.
The new Spring release of EPIC, which stands for Elastic Private Instant Clusters, includes lists of updates and optimized performances. The new release also includes other features such as a better range of big data tools and applications and includes the Cloudera Navigator and Ranger to manage data and security. HAWQ is also included for bigger processing analytics and real time analysis tools such as Cassandra, Geode and Kafka.
RELATED: Cambridge Innovation Center is Taking a Bi Gamble in Miami Tech
Domo Business Cloud
Domo Business Cloud is like a city of business management applications filled with a lot of free and premium software. Business management applications are rampant in its platform which can assist business owners when it comes to decision making using data, insights and user access which can help find answers to business specific questions to any role or industry.
Domo Business cloud is also offering a free edition designed for users that want to pay more to store larger data or access the more advanced functions of the system such as administrative controls. Domo also released their own appstore which has more than a thousand management applications which expanded their already crowded Business Cloud ecosystem. An app publisher partner program is also launched for those who are looking to develop their own software for the Business Cloud.
There are also other large business updates out there. Every business needs specific tools in order to make sure that the company runs smoothly, so always make sure that you are always updated.
---
Stop making the same SEO mistakes, download our FREE ebook: