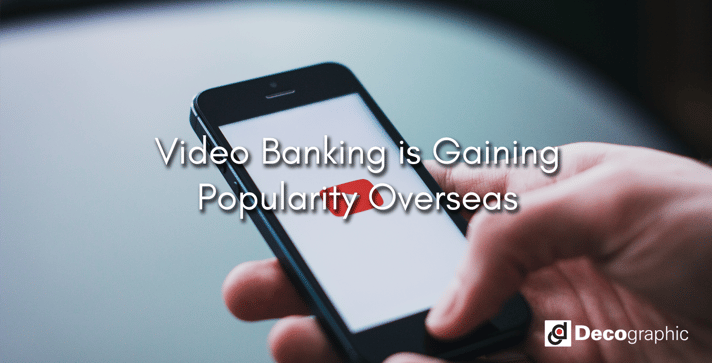 Video banking, have you heard of this term? This type of engagement is very useful, especially to emerging banking entrepreneurs. Whether it is just a small community bank or a large one, this can really improve customer experience and can gain new clients, as well as keep current ones as well. Video banking is gaining popularity overseas. But, what is it? Video banking is a real time conversation and transactions that includes video and audio between two people, the bank employee and the customer or the client. This type of approach is popular nowadays in countries outside of the United States. The big question right now is, will the U.S. follow in the footsteps of overseas banks and use this concept?
---
Interest in Video Banking
There was a recent survey that was conducted from 136 banking institutions across 52 countries online. The main objective of this survey was to determine the impact of video banking, but the results were very clear. It showed that 25% of the banks that were surveyed were utilizing video banking services. Another 24% showed interest in using the service within the year.
Also, 30% is planning on using video banking sometime in the future, and are still updating their platform for this service. The survey has stated a strong fact that there is a strong urge for a lot of banks to embrace video banking worldwide.


What the Survey Really Says
The survey doesn't only show how many online banks are using or going to use video banking services, but it also shows that they will not only use the technology for basic services such as account balance information or other simple transactions. There is a plan that some online banks will take full advantage of video banking by providing advance options such as wealth management, loan and mortgage applications, investment plans and a lot more.

By proving various options for video banking, banks can improve customer experienc, increase their online presence, and beat the competition in terms of innovation.

Why banks are ready to embrace video banking
The survey also showed the reasons why banks are using video banking or planning to. Surveys show that most banks want to increase their customer satisfaction. Video banking can make it easier to provide service to their customers, which will impact customer experience in a big way. Next, banks say that video banking will perceive them as a modern or innovative bank, especially in this age where technology is evolving. Some banks are also ready to use the technology because they want to increase their online relevance. Also, banks would like to use video banking so that they can increase customer loyalty and make sure that their clients continue using their service and not have to switch to the competition.
By providing better options than the competition, banks can make sure that they will be chosen as the provider by people who are searching for banks to work with.
---
How are you managing your social media? Are you keeping track of your posts? We know it was get overwhelming, so we put together a FREE social media editorial calendar for you. Click below to download: