---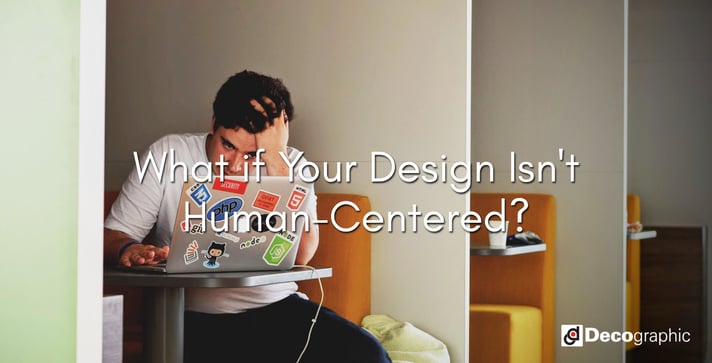 Human-centered design always involves the investigation and study of the problems in our society, the analyzation of knowledge, the user engagement and the testing of solutions. The main focus of this are the actual users, interviews, and observations. One fine example of human-centered design in action is IDEO.org's work along with the Global Alliance for Clean Cookstoves. What they focused on mainly is the analyzation of the habits, aspirations as well as the motivations of their main target market, which are women and girls.
Aside from its projects, IDEO.org and its online network which is called Human-Centered Design Connect. It is perhaps one of those organizations that have a very good interest in this type of field. In fact, in 18 months, the website has managed to attract around 30,000 users which some are not even in the design field. So, what if your design isn't human-centered?
---
There are a lot of organizations right now that are very interested in human-centered design, which is why it has raised a lot of questions when it comes to training, education and practice. So you may ask yourself the question: What is design if it's not human-centered? Schools are the primary focus target of the design concept and usually involves different projects and competitions but sometimes, this can overlook the insights and experiences of the users themselves which is crucial.
LEARN MORE: How We Used Human-Centered Design to Make a Difference in Our Community
Human-centered design needs to be implemented in design schools and should not be the exception. Today, people always see a lot of extraordinary programs, which most are very elective, and only a few are extra-curricular. Some of the schools that have these programs are Stanford University, Archeworks Alternative Education School and the D-Lab at MIT. There are also a few groundbreaking programs that are available in the School of Visual Arts in New York. For all of their efforts, these institutions have not really disrupted the main focus or the foundation of design education because a lot of people mainly see them as an alternative.
Always remember that design is always interdisciplinary and should always be taught and learned. Design majors, which are those that are studying in this field, are often well known for their culture of all-nighters and also isolating studios. Interdisciplinary is an official mark of human-centered design and there are situations where designers trained the traditional way are sometimes not in control.
LEARN MORE: What is Design Thinking?
Students who are studying human-centered design must always see this practice, not as steps but really as a way of how they can see the world.
---
In need of a social media calendar to help you keep track of your posts? Click below to download it for FREE: