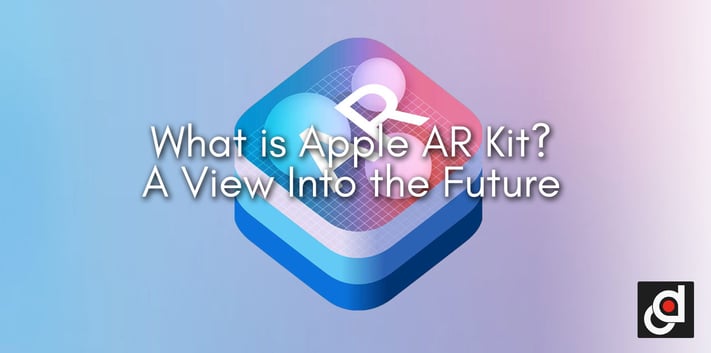 AR Kit seems to be the next big thing since Apple launched its latest upgrade, iOS 11. For those who do not know, AR stands for Augmented Reality. This technology is no longer new to us since a large amount of the world's population use mobile devices on a daily basis. AR is a direct or indirect perspective of a physical, real-world setting in which environmental elements are augmented (or enhanced) by computer-generated sensory data such as sound, video, or graphics. Our phones and tablets are slowly overpowering our daily life which is why AR has taken its game to a higher notch. With Apple finally launching its AR kit, consumers are getting more excited of what this technology can bring to the table.
It's no news that Apple has changed the worldin many ways, Now, iOS 11 brings to us ARKit. What is Apple AR Kit? A new technology structure that lets you make incomparable augmented reality experiences for both iPhone and iPad users. It allows users to combine digital bits and pieces of information with the current environment that they are in. With these digital elements at hand, ARKit brings these apps further than the screen experience, giving its users the freedom to relate with the real world in the most innovative way you could ever imagine.
TrueDepth Camera hacks
For iPhone X users, Apple innovators have allowed them to own the capacity to experience ARKit with their TrueDepth Camera. This is another reason for Apple fans to wait hours in line for an iPhone. Face tracking is just one of the many cool features of the device's camera. TrueDepth Camera is able to detect the user's facial expressions and position at a fairly high accuracy at a real time pacing which results to convenient applicability of live effects for famous selfie shots, or even incorporating these live facial expressions into the creation of 3D characters.


VIO technology
ARKit makes use of Visual Inertial Odometry, or VIO, to track the environment surrounding it at high accuracy. VIO combines camera sensor data with Core Motion data. These two elements result in the device being capable to sense its movements without requiring any additional calibration.


Scene Awareness and Lighting Approximation
Using the revolutionary ARKit, iPhone and iPad users will be able to analyze the perspective accessed by the camera's point of view. ARKit also uses its TrueDepth camera sensor device to approximate the total measure of lighting available within an area of space which then applies the correct amount of lighting to virtual objects.


Excellent Performance Hardware and Depicting Optimizations
ARKit is made to work for Apple A9, A10, and A11 processors. These processors provide excellent performance, which allows your device to have the capability for efficient scene awareness and allows its users to create detail-orientedand attractive virtual content aside from its real-world scene features.
---