Augmented Reality may be compared to a slice of cake, giving us a distinct taste of the future. It enables people of today to experience their current reality while being taken to the future. AR has allowed its users to have the ability to improve the settings of their environment using this new technology that various platforms have been adapting.
Apple has surprised thousands of its users with the famous Apple AR Kit along with the launching of iOS 11. ARKit is a new technological structure that allows incomparable augmented reality experiences for both iPhone and iPad users. It lets users combine digital parts with their current environment that they are in. With these digital elements available, ARKit brings these apps further than the screen experience, giving its users the freedom to relate with the real world in the most innovative way you could ever imagine.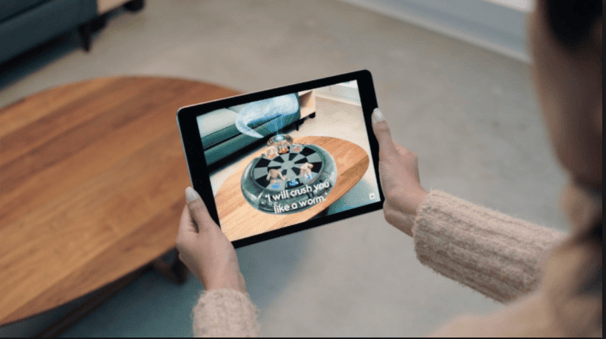 But enough of ARKit. Time to talk about Google's ultimate rebuttal to Apples' ARKit, ladies and gentlemen, we bring to you, the ARCore. But what is ARCore? If ARKit relates to iPhone and iPad users, ARCore was mainly created for Android users. It allows Android users to experience augmented reality applications on their gadgets. Similar to ARKit, ARCore was also designed with special sensors that are able to measure the depth of an object on a specific area or space. This new technology will allow innovators of Android products to make apps that will allow its users to show their creative side by combining components of reality with those of their imagination.


ARCore has shown three main functions with Java/OpenGL, Unity and Unreal. If you're curious about getting started with Unity, check out this tutorial from Google.

The three main focal points are listed below:


ARCore utilizes the camera of your device to learn the key features of a particular area, such as a room, using IMU sensor data. It has

able to identify two key factors of a certain environment which are position and orientation.

Even while the object is moving,

ARcore

is able to determine these features while accurately incorporating virtual objects into the picture.


2.

Environmental Awareness
Users usually put AR subjects on rectangular planes, such as the floor or a table. With this common scenario,

ARCore

enables the detection of these horizontal planes and areas while making use of the similar key features used for tracking moving objects.


ARCore

is smart enough to be able to estimate the amount of light in a specific environment. This main function of

ARCore

is used by its developers to measure the correct amount of light that would be suitable for a certain environment. This makes the physical attributes of a certain photo or video seem more vivid and real.




ARCore is the next big step for both Android users and developers.
Share your AR experiences on social media and let us know your creations by using #ARCore on your posts!
---