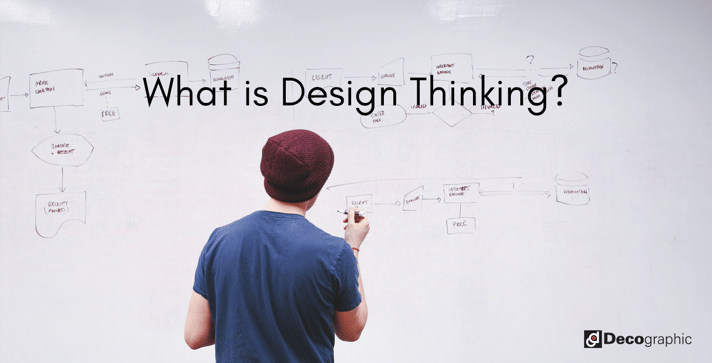 Some would define design as an image of an object or an end result. On the other hand, design can be considered as a process or an action which in return, reaches success. Design allows you to discover opportunities and solve problems. In order to reach this level, there may be processes to follow. Keep in mind that there are techniques and most of all, tools that may sometimes differ depending on the need to make it effective. Creating the right design takes hard work and time. This is the simple truth in design thinking which is the most powerful ingredient in driving a brand or business forward. So, what is design thinking?
4 Key Elements in Design Thinking
Among the four key elements in design thinking, the reason this is on top is the importance of the importance of defining the problem. It always requires a team or a business to start asking questions. In other words, once your problem has been defined, it will guide you in the direction that aligns you to it. You can take this element to the centerstage and allow everyone in the business to mark the target.
Learn More: How Important is Design For Your Business?
2. Creating and Considering Many Options
Now that you have defined the cause or the problem, it is about time to start creating and considering many options. As a matter of fact, even if we have found a solution before we began to define the problem, there are still a lot of options that we can consider, learn to pivot quickly and decisively. In short, there are still possible answers, solutions, or in other words, 'results'. The trick to design thinking is recognizing these opportunities and knowing that each and everyone in the team is crucial.
3. Filter the Selected Directions
The moment you have found a solution to the problem defined, options or opportunities are designed. This is what design thinking is all about. You don't have to rush, otherwise you will never be able to reach your final goal. This is the stage were you will have to combine and get to the goal. This allows you to be exposed. Experiments may be ok, but you would also have to consider that smaller ideas can be integrated and options can be combined.
Note: It is key to quickly pivot and to iterate, this is how you get to the optimal solution, the more dynamic and flexible you are the faster you'll get to your goal, just don't forget what your goal was to begin with. You have to make sure that your direction stays aligned.
See More: Decographic Wins 2016 GDUSA and Florida Print Awards
4. And the winner is…
At this point, the problem may be solved and most of all, the opportunities are being uncovered. Keep in mind that solutions can be unique along with the distinctive ideas that came up following the ingredients mentioned above. This is the right time to start and commit on the resources as you would meet the objectives in your business. Prototypes can be created and testing can become intense. Marketers have to reach to a level that would make their business to a success.
What design thinking projects have you worked on? The wallet? The gift-giving experience? Share your thoughts on how design thinking has transformed you or simply share a porject that seems interesting. This field is exciting and most of all we'd love to design think about design thinking!
---