---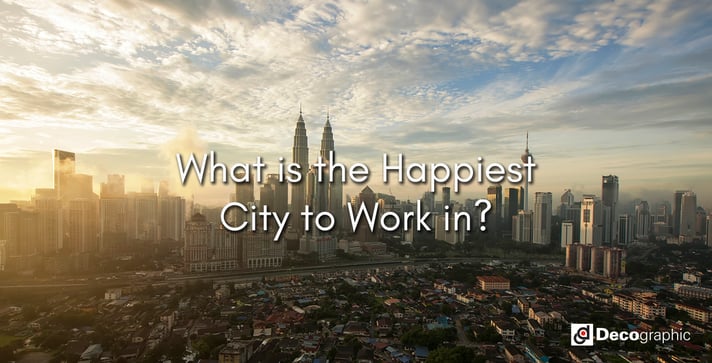 Believe it or not, each one of us has reasons where we would like to work. A lot of workers consider moving to a place in a more temperate climate and then they choose a career. So what makes up the factor that lead people into moving to certain cities for work? As a matter a fact, what is the happiest city to work in?
---
Among are these factors people consider when choosing a perfect place to work:
* balance between work and life
* relationship between your boss and your colleagues
* the general working environment
* (of course) how much you are getting paid or the compensation
* opportunities to climb the career ladder
* culture of the company
* (last, but not the least) resources
Climate can be a #1 Factor
Yes, weather can be a number one factor for people when looking for a city to work in. This is a factor beside the eight factors presented on the above list.
What city tops it all?
It has been two years now that Miami has topped the list. No doubt that this city with its sunny climate helps in achieving a balance between your work and your life. The city is also known for some of the best nightlife. You can imagine relaxing and de-stressing as you go to a club and party your heart out after a long hard day at work. Should you not want to dance, drink, and party at night, the white sands await you. Miami is one of the best places to show off your new bikini. Tourist can now enjoy wandering in a developing tech scenery. It's difficult to find a city with the world's best beaches, lavish night clubs, and a growing technology hub. High-paying jobs and even a happier company culture now follows and retains. This is the key employees look for when choosing a place to work in.
RELATED: Tech Workers are Leaving Silicon Valley
Do you want to know what city is up next?
Now that you have come to know what city is on top of the list, below are the cities that come next to Miami. Jersey City, New Jersey is up on the second in the list. Mountain View, California has famed the searches in Google, Mozilla, and even on Intuit. Brooklyn, New York and San Jose, California make up the rest of the top five happiest cities to work in.

When the season for winter storms approaches, these cities will have a unique position workers will look to. People enjoy a temperate climate perfect with good spots to enable you to enjoy your work, and most of all, your life.
---
And just as we are thankful to live in the city we live in, here we have a couple of tips, tricks & ideas for lead generation we are thankful to share with you: