---
It's that time of the year when the Pantone color is once again announced. What is the pantone color of 2017? Any ideas? This year's color is in, and it's "Greenery" (also known as Pantone 15-0343). As the year starts, green has been and will always be a symbol for new beginnings. This color brings restoration and most of all, it renews one's mind as this is present at the start of the spring season where it has a fresh and a shade of zesty-yellow green.
---
The Impact to Your Customers
Imagine the outdoors with the lushness of the color green on the trees and nature. The cool breeze would slowly flourish your face, not only will it relax the mind, but also the body. The color slowly brings signals to your brain to take a deep breath and reinvigorate. This is the impact the color green brings to consumers.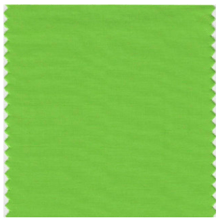 Pantone 15-0343
Along with people submerging themselves in the modern life, they have been seeking to enhance their physical beauty and be one with the nature. As a matter of fact, even in architecture, urban planning, and lifestyle, people have expressed and inherented in the unity of the environment and the natural world. Green has been considered as the omnipresent shade anywhere you go. In addition, the color has also been representing vitality and personal passion.
RELATED: Why is the Pantone Color of the Year Important?
Pantone Color of 2017
Picture a snapshot of the colors that resembles the global culture. Green serves as a symbol of every mood and attitude it expresses.
Did you know that green is a versatile color? This shade can lead to multiple color combinations. The moment it is paired with the neutral colors, it creates a distinctive shade. You can even pair it with metallics, deeper shades, pastel, and even the 2016 colors serenity and rose quartz. These palettes can simply take care of the colors for fashion, beauty, and other different products. This is one of the reasons professionals and marketers consider the color as it has a greater impact in the graphic design applications.
LEARN MORE: How to Choose the Right Color for Your Design
Colors always add life to certain things. Although the shades black and white may be pleasing, different hue and colors continue to make the things that you see exciting and flavorful. Just like when you cook and add ingredients with different colors, your mind tells your body how tasty the dish will turn out to be. The same goes to the products you and your company provide. Colors are important not just to attract people, but in order to make your customers be satisfied with the products.
In conclusion, as this year begins, greenery, the color for 2017 will definitely change everything you can imagine.
---
What's the best way to use Facebook for your business? Download your FREE ebook: