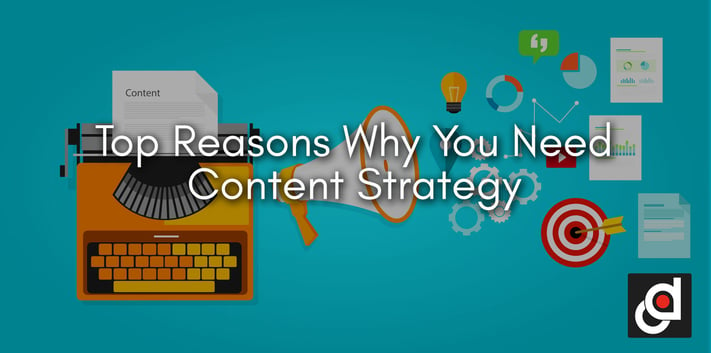 What is a strategy? It is often a set of steps that aims to achieve desired results. It is something that is well thought of and brings together many factors such as business goals, resources, time tables and calculated risk factors. It is mostly applied to different marketing methods, specifically to content marketing. Read below to learn why you need content strategy in your business plan.
Content Marketing has become an important marketing method used by companies globally. In line with this, companies both small and big are investing in Content Marketing strategies in the forms of blogs, websites and social media promotion.
Both of these concepts, content marketing and business strategy, are commonly intertwined in the world of digital marketing which then results to content strategy. Rings a bell? If you are not quite familiar, content strategy can be considered as the framework of an effective and successful marketing blueprint. It is a top-level vision that serves as a guidepost for future content development which aims to deliver a specified business goal.
RELATED: 4 GOALS TO ACHIEVE WITH CONTENT MARKETING
So what does a content strategy contain?
Business objectives, content management and determining of target market
An effective content strategy includes identification of the larger goals of a specific business and then deriving the objectives of its content and later resulting to the identification of the client's target market. A specific target audience is then micro-analyzed and categorized by their demographic data, purchasing personality or even their intent to buy a specific product. This will allow the company to further comprehend their purchasing behavior, what interests them most and the kind of information or content they're looking for.


Messaging structure and editorial blueprint
So once you have identified the company's major goals, the content that they are aiming at and the kind of audience that they are targeting, you then proceed to the heart of content strategy which is the messaging structure. This is where you put your branding into action and create marketing campaigns that are content-related. The preferred voice of the blogger, message to be conveyed, and the tone of the content itself should be founded on these content-related marketing campaigns. This is a great way to make your readers love your content!


Activation of Content, development and audience distribution
The main goal of content strategy is content visibility! And to be able to achieve this, you, as a content developer, should put the exact content with the right consumers while observing proper timing. When we say timing, study the time which your target is most likely to go online.
To sum it all up, content strategy is important because it's probably the easiest and fastest way that your target market finds you. Identify the best content strategy for you and find yourself ahead of the game!
---