---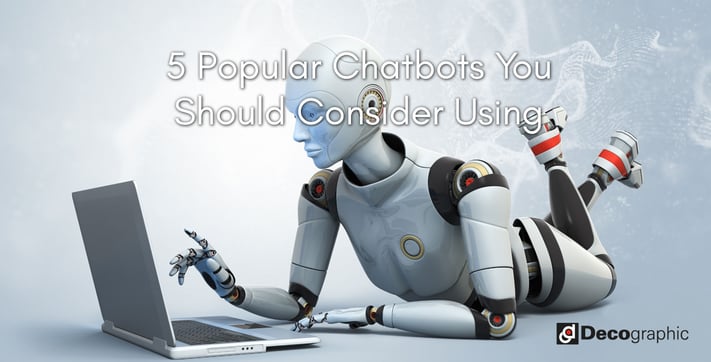 Are you one of the many who uses chatbots regularly? It seems like nowdays everyone is talking about them (What are Chatbots?). This is not really surprising. In fact, they are considered to be among the latest web trends in the field of information technology. Chatbots have become the "new apps" that are easy and really convenient to use. It is programmed to interact with humans with the use of artificial intelligence. It can also perform different activities such as booking a flight, ordering food, giving recommendations, weather forecast, and many more. Below are 5 popular chatbots you should consider using.
---
1. HelpTap Chatbot
If you need to consult a doctor to know about the state of your health, this chatbot is right for you. Just install it and get the consultation you need. This bot will analyze the request and redirect to similar questions that doctors have answered. If you want to have a personal consultation, just switch to a paid account.
RELATED: What is a Facebook Bot?
2. CNN Chatbot
Do you want to get updates on what's going on in the world? Do you want to always be the first one to know the latest news? If so, then this is just the app you're looking for. With this chatbot, there's no need for you to wait until the latest news gets uploaded online. You just have to chat with the CNN chatbot and it will give you different news from all over the world. Just key in your interests to receive the latest posts on that topic.
3. Bookflights Chatbot
Do you love to travel? There is now an easier and faster way of doing this. Bookflights chatbot will make your travel more exciting. It is available in Slack, Telegram, and Messenger. This will provide you with the best flight deals. You can consider this chatbot as your secretary in a mobile phone. If you want to fulfill tasks the fast way, this chatbot will not fail to impress you.
LEARN MORE: Has Your Business Considered a Chatbot?
4. Movie Chatbot
If you feel like doing a movie marathon, choosing from so many movies can be very difficult and time consuming. A movie chatbot will save you lots of time. Just choose a category and this bot will suggest a movie for you. In just a few seconds you can enjoy watching - simple and easy!
5. Joy Chatbot
With this chatbot you can keep track of your mental health. This sends questions about your feelings and moods on a daily basis. You can also get an overall view of your mental state. This chatbot will give you the opportunity to keep your health in check. Some techniques to fight anxiety and stress will also be given to you.
As you can see, with chatbots you get your own virtual personal assistant. They will help you solve lots of things in no time with just a simple message. You just have to choose the best chatbot that can help you in your daily life .
---
How you are keeping track of your soial media posts? Download this FREE social media editorial calendar: